Three sunglass styles to keep you stylish this winter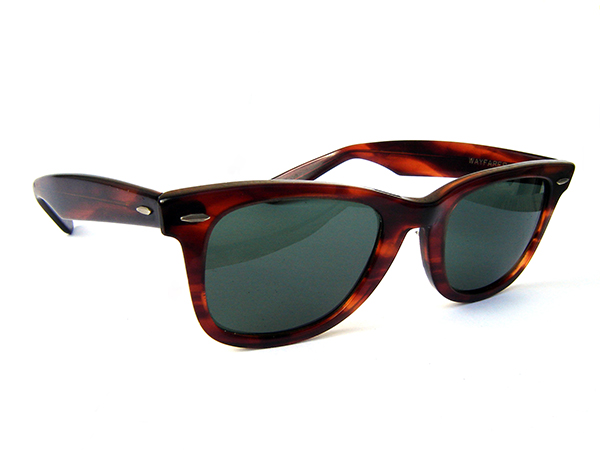 Glasses are arguably one of the most essential wardrobe items. Regardless of your facial shape, there is always a pair that fits just right. There are styles that pair well with casual looks, and for more formal events, there are simple and clean designs that can add a sophisticated finishing touch. The most ideal way to stay stylish is to invest in both a trendy pair and a timeless design that will never go out of style.
Round Frames
Inspired by John Lennon's iconic circular glasses, this style has made a comeback this season. A plethora of celebrities like Emily Ratajkowski, Robert Downey Jr. and Kendall Jenner have been spotted wearing the geometric lenses. Céline, Chanel and Moscot adopted the style and redefined it in their own unique ways this season as well. Depending on how you wear them, these round frames can make a sophisticated and polished look more casual and relaxed. You can find round sunglasses at ASOS for $22 and FREYRS for $39.95.
The Classic
Ray Ban's Wayfarer glasses are a timeless piece. Dating all the way back to the '50s, Wayfarers have been worn by countless celebrities, from James Dean to Tom Cruise and Pharrell Williams. Even today, fashionistas still enjoy wearing them. These are also the easiest glasses to pair with your outfits. Depending on which color you choose, Wayfarers can be worn with a casual bomber jacket or jeans in different washes or colors of denim or with a suit and tie to work and formal events. Ray Ban still sells the original Wayfarers for $150. ASOS also offers their own versions in multiple shapes and colors at various prices, including the 0RB4165 for $107 and the Wayfarer Fleck for $88.
A pair of glasses not only can be the perfect accessory, but it can also protect your eyes in the winter. Your eyes can easily be damaged by the polluted, dusty city air or dried out by the cold wind. Even if you have perfect vision, don't hesitate to wear non-prescription glasses.
The Clear Lens
The most common style features a bold, geometric frame today. These frames come in all shapes, including round and square shapes, with a variety of thicknesses. Various designer pairs can be found at Eyegoodies and Retrosuperfuture, or for a cheaper alternative, try ASOS's reclaimed vintage model for $36. There is a pair for every face shape and personal preference. Visit Warby Parker's virtual booth online for models like the Coley and the Chamberlain in crystal ($95) as well.
Email Adryan Son at [email protected].