Corsaro represents NYU at NCAAs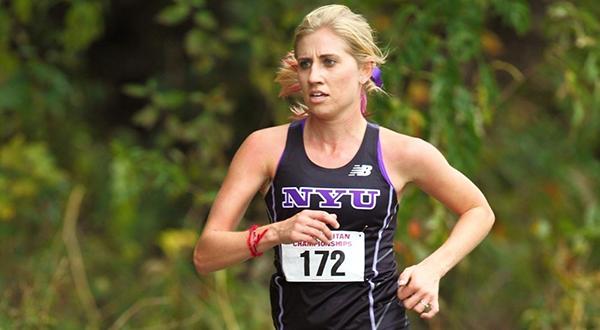 Senior captain Lily Corsaro was the only representative for the cross country team this Saturday at the National Collegiate Athletic Association Division III Championships in Winneconne, Wisconsin, clocking 22:55.6, which was just fast enough to crack the top 200 at 194th place. Sarah Masterson of Cornell College placed first with a time of 21:23.1.
"I was honestly just happy to get the chance to race at NCAAs my final cross country season," Corsaro said. "With wind chill, the temperature felt about 15 degrees during the race, which was pretty unfortunate."
Corsaro's performance marked the end of a distinguished outdoor career. In her freshman year she was a big part of an NYU team that finished the season ranked 22nd. As a sophomore, she was an All-American and finished 34th in the NCAA championships. NYU finished the season ranked sixth. Corsaro was injured in her junior season and narrowly missed another chance at the NCAA championships. She has been the best runner this year on a strong NYU team that has come in the top half of all but two of its meets. She will try to close out her NYU career in style when the indoor season begins in January.
"I am very happy that I got a chance to compete at NYU," Corsaro said. "I got to meet amazing people, had awesome teammates and was lucky enough to travel to some places that I otherwise would have probably never have gone. I am very much looking forward to track season."
A version of this article appeared in the Nov. 23 print edition. Email Tony Schwab at [email protected]