'Trip of Love' captures the mood of the 1960s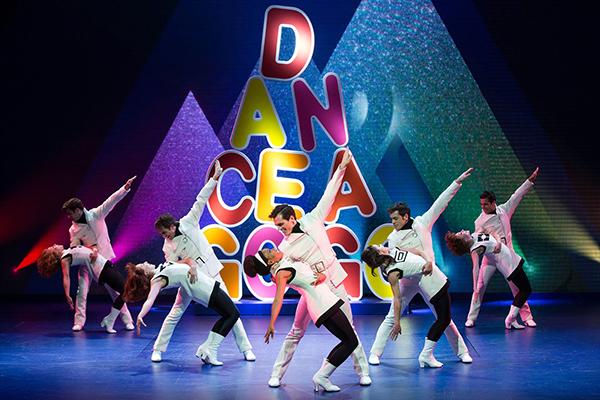 "Trip of Love," James Walski's new musical, takes audiences on a journey of 1960s pop hits, stunning visuals and psychedelic drugs. The musical is a blast from the past, encompassing the classic and somewhat passe style of the musical revue, using 60s classics like Jefferson Airplane's "White Rabbit," Nancy Sinatra's "These Boots are Made for Walkin'" and The Mamas & the Papas' "California Dreamin'."
The songs are loosely framed around the plot, which follows Caroline, a young woman who eats a magic mushroom and goes on a psychedelic journey in search of love. While the songs are beautifully performed, the plot is lacking and disjointed. Most songs seemed forced into the show's superficial storyline and the scenes did not always flow well with one another.
For instance, there was a big plot divide between Act I and Act II. However, in this case, the divide was shockingly refreshing. Act I, essentially a series of fun songs encapsulating the 60s, was superficial and disjointed and held an overall cheery, upbeat tone. It was essentially a series of fun songs that encapsulated the 60s. Act II was much more connected and held a great deal of social commentary about the anti-war movements of the 60s. Act II followed Caroline after she fell in love with Adam, a pacifist forced to fight in the war after receiving his draft card. When he finally arrives, he sings along with two other soldiers a heartbreaking rendition of Peter, Paul and Mary's "Blowin' in the Wind," which ends with the sound of a bomb exploding and a bright red light flashing over the stage.
"Trip of Love" was a truly beautiful spectacle. The set is adorned in vibrant fluorescent colors and backed by an LED screen, creating smooth transitions in between scenes. The costumes were stunning with glitter, sequins and fringe galore — the 1960s-inspired costumes all incorporated movement well and added greatly to the visual aesthetic of the show. The choreography was fun and whimsical, ranging in style from Go-Go to ballet, and was executed impeccably, with few exceptions.
One scene that was particularly striking was a sensual duet set to The Shocking Blue's "Venus," incorporating acrobatics and fluorescent body paint. A female dancer is tied to a bed frame and painted by a male dancer as the pair contort and move beautifully. This number wasn't crucial to the narrative, but it successfully encompassed the movement of sexual exploration and revolution of the 60s.  
The performers were superb, with synchronized dancing, powerhouse belting and acting. "Trip of Love" is a visually and audibly pleasing show that successfully revives the practice of the musical review.
"Trip of Love" is currently playing at Stage 42, 422 W. 42nd St.
Email Joseph Myers at [email protected]