The Weekend: Nov. 20-22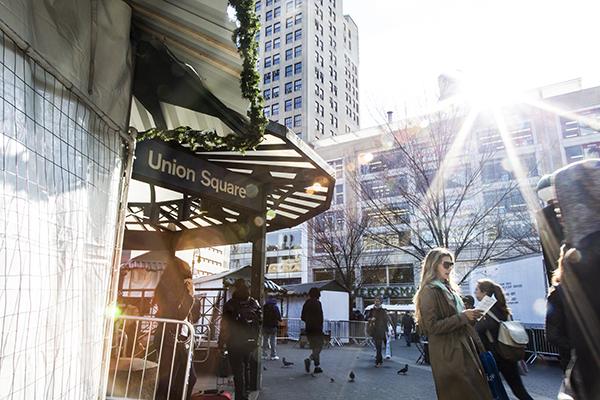 This is part of the weekly series "The Weekend" — a roundup of some exciting events near campus you can go to this weekend without breaking the bank.
It is the weekend before Thanksgiving and the holiday season is nearly in full swing. Here are some ideas for how to unwind in preparation for Thanksgiving break and to prepare for holiday festivities that begin on Black Friday.
151 W 34th St.
Head up to Macy's Herald Square on Friday as its 2015 window display is unveiled at 5 p.m. in celebration of the 50th anniversary of "A Charlie Brown Christmas." Listen to the Juilliard jazz ensembles play the Peanuts soundtrack while perusing the decorated window displays, just days before the Macy's Thanksgiving Parade.
Jackson Pollack: A Collection Survey, 1934-1954
11 W 53rd St.
Sunday is the opening day of the newest Museum of Modern Art exhibit featuring Jackson Pollack's work. Learn about the fascinating life of the revolutionary American artist beyond his portfolio of paint splatter works. Rare engravings, lithographs, screenprints and drawings will also be on view. Admission is free for NYU students.
4140 Broadway
Experience a modern, urban take on the classic winter ballet. United Palace of Cultural Arts director Mike Fitelson adapted the classic story to take place in the contemporary Washington Heights. With hip hop dance and electric violins being juxtaposed with a classic Tchaikovsky score, viewers will experience a fusion of radically different eras. Performances will take place on Saturday and Sunday, with tickets starting at $10.
14th Street, Union Square
This fun and festive market opens this weekend in Union Square. Hang out with friends or get a head start on your holiday shopping. Explore the aisles of gifts like jewelry, home goods, accessories and toys, or treat yourself to a snack from one of the many food stands.
Email Natalia Barr at [email protected]