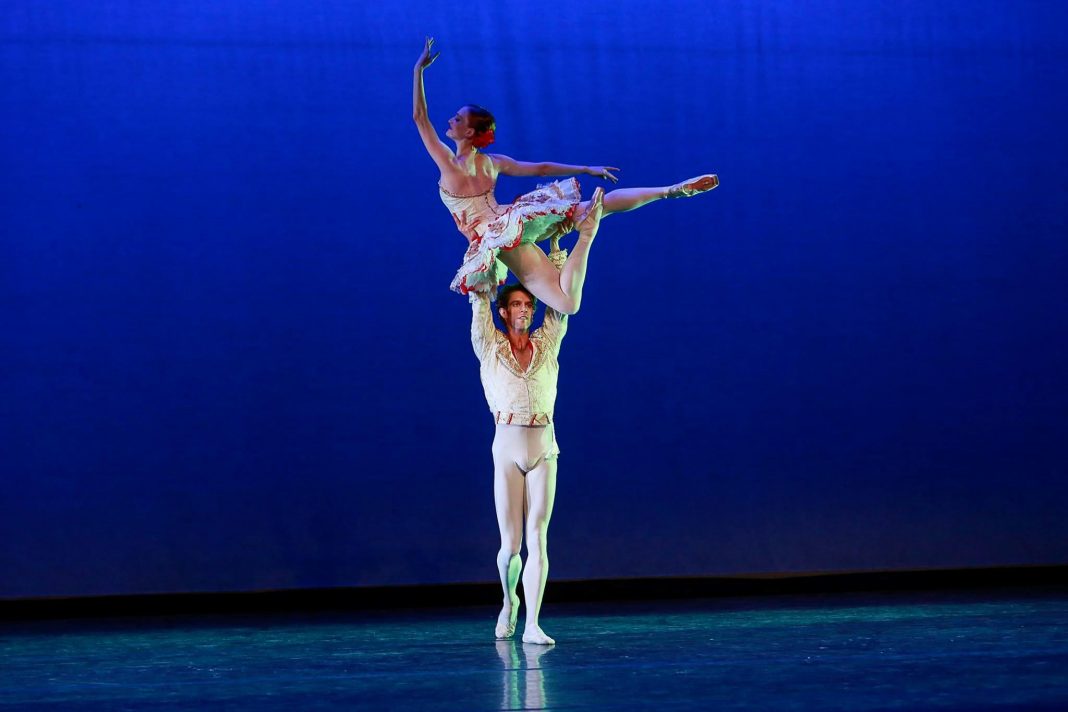 The premiere of the Starz limited series "Flesh and Bone" was held at the Skirball Center for the Performing Arts last Monday. The show comes from Emmy-winning writer Moira Walley-Beckett and focuses on the dark underworld of professional ballet. Well-known ballerinas such as Misty Copeland walked the red carpet, and the premiere was full of dancers who are connected to the project. Before the screening, audience members were treated to a performance of the grand pas de deux from "Don Quixote," performed beautifully by American Ballet Theater principles Gillian Murphy and James Whiteside.
"Flesh and Bone" tells the story of Claire (Sarah Hay), a young dancer from Pittsburgh who runs away to New York to audition for the ABT. The show opens to Claire sitting on her bed and the ominous thumping of a man climbing stairs and calling for her. She escapes, but the show makes it clear there are ghosts following Claire to New York. After a tricky audition, she manages to land a spot in the company, which throws her head first into the manipulative, unpredictable world of ballet. By the end of the episode, Claire manages to make her mark in the company. But in doing so, she makes herself the object of both intense scrutiny and hostility from her peers.
It is clear from the outset what "Flesh and Bone's" strengths and weaknesses are going to be. The show's strength lies in its actors, or rather, in the fact that all of its actors are professional ballet dancers. Rather than attempting to train actors to do a poor imitation of what the characters have been training their whole lives for, Walley-Beckett decided to put dancing first and acting second. It clearly paid off; while the overall acting is strong, the dancing is truly captivating. ABT veterans Sascha Radetsky and Irina Dvorovenko round out the main cast — Radetsky as Ross, the male principle, and Dvorovenko as Kira, the coked-up female principle fearful of retirement. The ballet performances are choreographed by ABT dancer and choreographer Ethan Stiefel.
However, the weaknesses lie in plot. "Flesh and Bone" attempts to convince the audience that the world of ballet is dark and twisted by using melodrama and sex — one dancer moonlights as a stripper, another is a nymphomaniac. Claire's relationship to sex is a theme throughout the first episode, but sexual themes are not new for Starz, a network known for pushing boundaries.
Overall, "Flesh and Bone" is a beautifully shot and choreographed show. It is obvious that Walley-Beckett wanted to bring the audience into the dance world while still pushing the plot to fresh places.  Whether or not the story she creates is riveting or ridiculous is left up to the individual threshold for melodrama. At the very least, it is worth watching for both gritty and gorgeous performances.
"Flesh and Bone" airs Sundays at 8 p.m. on Starz.
Email Cece Charendoff at [email protected]