This Weekend: November 13-15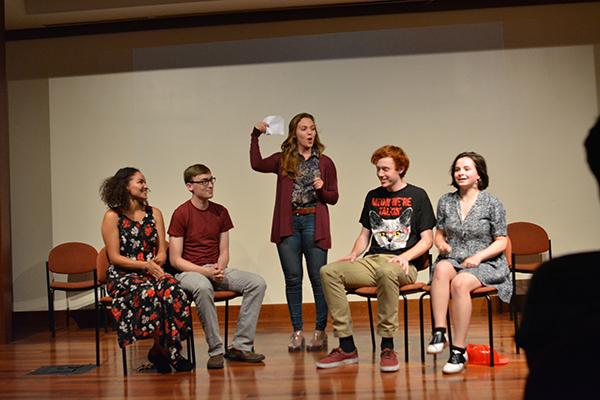 The semester is flashing by and all that's left is a sprint toward the finish line: winter break. However, don't become too fixated on reaching the end at the risk of burning out. Slow down and treat yourself to some fun this weekend.
New York Comedy Festival
Various locations
For a much needed laugh before the hectic holiday season commences, stop by at any of the numerous locations hosting this five-day humor fest. Venues include anywhere from Carnegie Hall to NYU's Skirball Center for the Performing Arts, allowing you to explore the city while seeing your favorite comedians. You can catch a show until Nov. 15 and prices vary depending on the shows including the likes of Wanda Sykes, Bill Burr and many more.
Dangerbox / Hammerkatz Mix 'Em Up Show
60 Washington Square South
NYU's premier sketch comedy group Hammerkatz and longform improv troupe Dangerbox have decided to team up and host an evening full of laughter on Nov. 14 from 9 to 10 p.m., free of charge. This improv show will have you gasping for air so don't miss it.
New York Historical Society Museum & Library
170 Central Park West
Despite what the name may imply, the New York Historical Society Museum & Library is anything but. "Superheroes in Gotham" and "Holiday Express" are just two of the current exhibitions you can view here, giving you the opportunity to either see some of the first comic books ever created or witness the renowned Jerni Collection of model trains, toys and more. isitors can learn about how the first comic book superheroes came to be — and maybe even how to become one — while experiencing their childhood during the holidays all over again. Located near Central Park and free to NYU students, a visit here is sure to be worthwhile.
Diwali at the Met
1000 Fifth Ave.
The Metropolitan Museum of Art is putting on its very own Diwali celebration on Nov. 15, from 12 to 5 p.m. Diwali, an ancient Hindu festival of lights, is the biggest and brightest celebration in all of India. If you're interested in experiencing a new and lively culture, this is the perfect opportunity for you. The recommended student price is only $12 for admission, and this includes henna, lantern making and even a performance by the East-West School of Dance.
Keep on Sucking, NYC!
50 N. Third St., Brooklyn
Brought to you by Buzzfeed and Jolly Rancher, this pop-up gallery aims to show attendees what sucks about living in the City of Dreams. There's even a reward at the end if you complete all of the activities they have in store for you. Show 'em what a true New Yorker is made of and make your way on over to Williamsburg for this open-to-the-public event happening Nov. 14 to 15.
A version of this article appeared in the Monday, Nov. 9 print edition. Email Patrick Pauley at [email protected].