Burial vault unearthed by construction on campus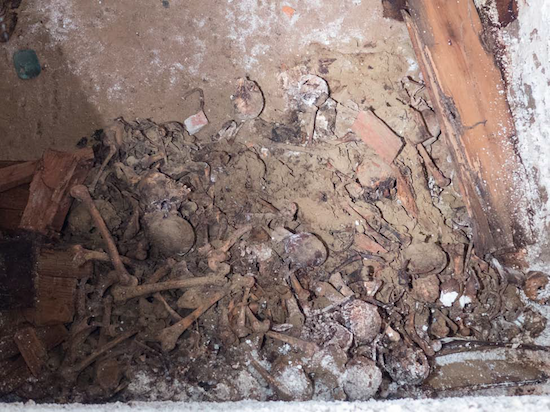 The NYC Department of Design and Construction must have missed the memo that Halloween was last week, as routine construction along Washington Square Park uncovered a burial vault full of skeletal remains.
The vault was discovered during maintenance on a water main on the east side of the park, officials announced Wednesday. The tomb dates back to the 19th century and had remains of more than a dozen individuals inside
DDC Commissioner Feniosky Peña-Mora said the city's contractor has stopped work at the construction site to allow city archeologists and anthropologists to further evaluate the findings.
"Working together with the Landmarks Preservation Commission, DDC will evaluate the extent and significance of the vault and its contents," Peña-Mora said. "We are redesigning the work to accommodate findings of importance."
Excavation will continue in the area south of the vault, but access to the area of the discovery will be restricted until further notice. Construction has been ongoing since September, with various projects including water main restoration, roadway restoration and sidewalk maintenance.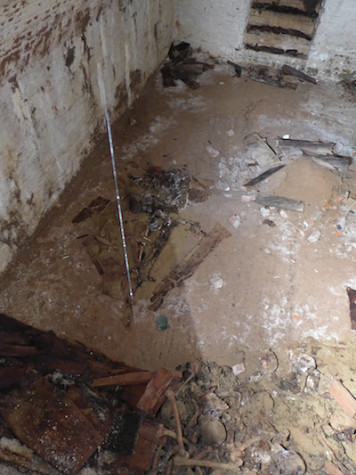 It's not the first discovery of this nature — in 2008, city archaeologists discovered remains of at least four bodies under NYU's de-facto quad. The city has said it is likely that up to 20,000 bodies still lie under the park, due to the area's use as a potter's field in the 19th century.
For more background on Greenwich Village's spooky history, check out this piece from Under the Arch.
Email Alex Bazeley at [email protected]