Diagnosing the Premier League in three matches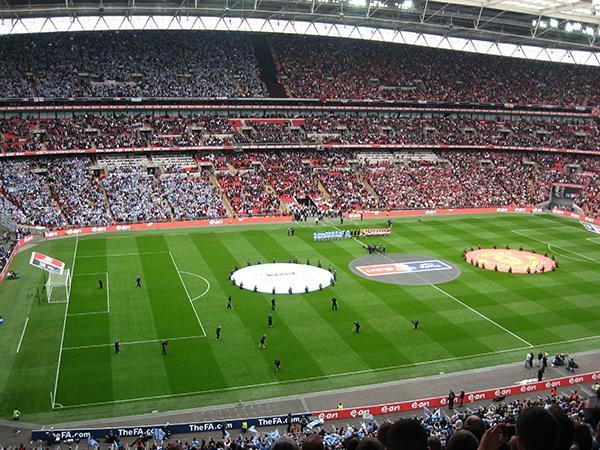 At just 10 games into the Barclay's Premier League season, it is too early to know who's going to finish in the top four of the table and earn themselves a spot in the Champions League next year. But, by the same token, at 10 games into the season, there's a plenty large enough sample size for fans to be in full panic mode — specifically if your club is the defending champion and only has 11 points through 10 matches.
Though not much movement in league rankings happened, this weekend was an important one in shaping the debate about which teams will ascend, which will decline and which will stay relatively the same.
To dive into the surface of that debate, here's what the results of the three most important games from this past weekend of competition tell you about the state of the top clubs in the league.
West Ham United 2-1 Chelsea: Chelsea is still really bad, and we're not totally sure why.
It was somewhat of a surprise when Chelsea ran away with the league early last year. Obviously, they're talented. Obviously, they're rich. Obviously, they have a world class — if controversial — manager. But they have a lot of fundamental flaws that are hard for professional soccer teams to overcome.
Their defense, specifically John Terry, was really slow, and their midfield was stacked with players, like Eden Hazard, who didn't really want to play defense. Despite their obvious flaws, they were outstanding last year, winning the league a comfortable eight points clear of second place finisher Manchester City. This year has been a completely different story, and Saturday's game was an example of just that. After going down 1-0 on a lazily defended corner, Chelsea lost Cesar Azpilicueta to a silly second yellow card, in which he dragged down the West Ham winger near the sideline when there wasn't really much immediate threat of him scoring. They managed to scrape back to level with a corner goal of their own, but to no one's surprise they conceded again in the 80th minute.
It's not an embarrassment to lose the London Derby to West Ham United, especially when they're sitting pretty in third place. But, for a team that last year some fans — including myself — were touting as worthy of being on the same pitch as the likes of Barcelona, Real Madrid and Bayern Munich, this was a game they need to win if they wanted to get back in the conversation for top four.
Liverpool 1-1 Southampton: The Normal One has the Reds moving in the right direction, but slowly.
Liverpool has now tied in its last three premier league outfits. If you include Champions League play, Jürgen Klopp is the first Liverpool manager to not come away with a win in either of his first two games at Anfield. Yet, no one is panicking, and rightfully so. The Reds are six points out of fourth place, but are starting to pull things together. All you need to do is watch what happens when they meet their potential to be convinced that Liverpool has the talent, ability and class to vault themselves into fourth place. With Klopp's pressing style in both defense and attack, they finally have the mindset to follow through.
There was a play midway through the second half of Sunday's game where forward Christian Benteke chased down a hopeless ball in the box and forced the defender to concede a corner. Though nothing came of it, it's Benteke's hustle and brute athleticism paired with Klopp's pressing mentality that could get this team over the hump. This won't be the Suarez-driven shot at a title that 2013-2014 was, but not a lot of players in the world can drive a team like Luis Suarez can. Benteke and Daniel Sturridge, when he's fit, are good enough to keep this team in the Champions League next season.
Manchester United 0-0 Manchester City: United is content to be flirting with the top, while City expects to win the league.
Sergio Aguero is the driving force of Manchester City's attack. He is, almost inarguably, the best striker in the Premier League, and one of the most gifted strikers in the world. So it says something that Manchester United fans would be happy to take a scoreless draw at Old Trafford against their in-city rivals when Aguero is out of the lineup.
An Aguero-less, shackled City attack didn't get their first shot on target until the 82nd minute of the game, but it didn't matter because United didn't challenge City's Joe Hart until the 88th minute. City came out hampered and flat, and United didn't capitalize, even though it would have put them in first place. A lot of people felt that United wasn't serious about winning the league, and Saturday proved that.
Email Bobby Wagner at [email protected].