Check out Tacombi for your taco fix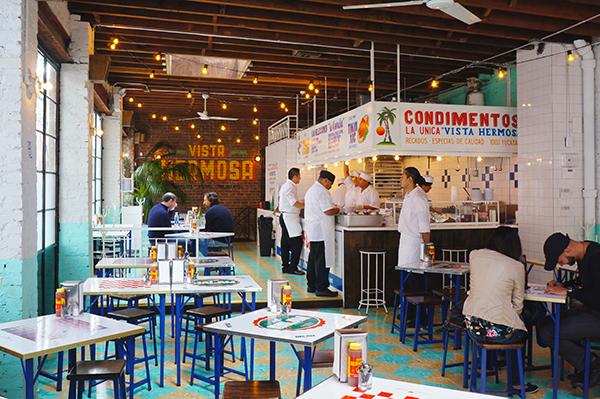 Neighborhood: West Village
Cuisine: Mexican
What You'll Spend: $15-$20 per person
When To Go: For dinner out with your roommates
Although locals like to boast that you can get anything in Manhattan, the borough has a serious lack of Mexican food. While the New York City mini-chain Tacombi isn't completely traditional, their newest location at the corner of Bleecker and Cornelia can still satisfy a taco craving.
A bar area essentially spills onto the sidewalk with board game tops for everything from backgammon to checkers, with the swanky tables and fruity decorations lining the walls. Impressively, there is another, bigger bar inside the restaurant, both serving a variety of drinks, and the happy mood is infectious. Impressively, there is another, bigger bar inside the restaurant. Tacombi serves a variety of fresh drinks, both boozy and not.
Service is quick, and ordering is half of the fun. Tacombi's menu is a piece of paper where patrons mark how many of each menu option they wish to order. One taco ranges from $3.50 to $6.50, and the menu recommends three for a meal.
Any visit should include a few tacos — the roast pork and crispy fish are especially good — but don't ignore the other dishes. Try the corn esquites, a version of the grilled corn served on the streets of Mexico City.
Tacombi actually originated as a food truck in Mexico City in 2005. It successfully established its first New York location on Elizabeth Street in 2010, so the chain is no stranger to serving food to New Yorkers.

The new location is at 255 Bleecker St. and is open on Sunday through Wednesday from 11 a.m. to midnight and on Thursday through Saturday from 11 a.m. to 1 a.m.
Email Diamond Naga Siu at [email protected].