This bill could make your MetroCard 25 percent cheaper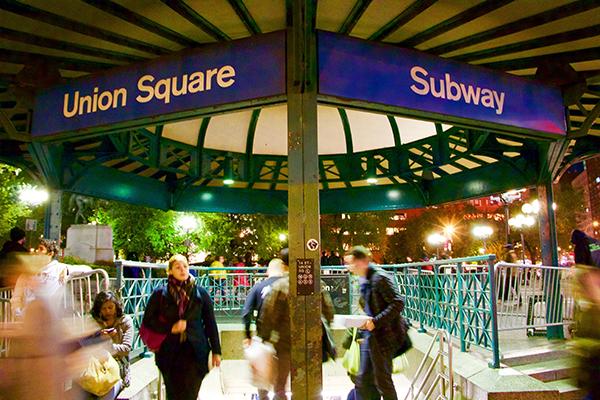 A single subway swipe or bus ticket does not come at a low price, especially on a college student's budget. In an attempt to alleviate this problem, New York Sen. Chuck Schumer is proposing a bill for a program which will provide federal funding to any transit agency that gives a discount of at least 25 percent to college students.
Schumer said this plan, called the University Transit Rider Innovation Program, will increase the usage of mass transit, thereby reducing the city's carbon footprint. But the main goal of UTRIP isn't to make an environmental impact — it is to relieve some of the financial burden students carry. Along with the price tag of higher education, students in metropolitan areas must take into account publication costs to make daily commutes.
UTRIP will have an especially big impact on students at NYU, where the commuter population is increasingly predominant. The trip to class for these commuters is no easy feat. For Steinhardt junior John Papa, it includes a Long Island Rail Road trip to Penn Station followed by a subway ride from there to get to campus. Papa, also who teaches at a Manhattan school off-campus for much of the week, said that he ended up spending a lot of money he had hoped he would have saved as a commuter.
"Part of the reason why I opted out of housing at NYU was to save money, but with my reliance on public transportation and the frequently increasing rates, this isn't happening as much as I would like," Papa said.
This is not a stand-alone case, but rather a recurring pattern among many commuter students. Steinhardt junior Melissa Cleveland takes both the bus and train during her daily commute from Queens to her classes and work in the city. Cleveland said if the bill were passed, she would even consider using transit more often.
"With the fares constantly rising, it gets more expensive every so often and I really don't have any other option of getting to school," Cleveland said. "If the bill is passed, I would potentially use the public transportation system more due to a cheaper fare."
However, there is opposition to this bill on the public transportation agency's end. Adam Lisberg, the Metropolitan Transportation Authority's Director of External Communications, said this bill will negatively impact public transportation.
"The MTA has aggressively cut more than $1 billion in annual spending from our budget in order to keep fare and toll increases to the rate of inflation," Lisberg said. "Already, the MTA loses more than $172 million a year on providing discounted fares for school students in New York City."
Both the future of this bill and prices for New York City students are dependent on how resistant other public transportation agencies are and whether or not they will be willing to find a compromise with the government.
Email Alice Zhang at [email protected]