Crowdsource your wardrobe with Picit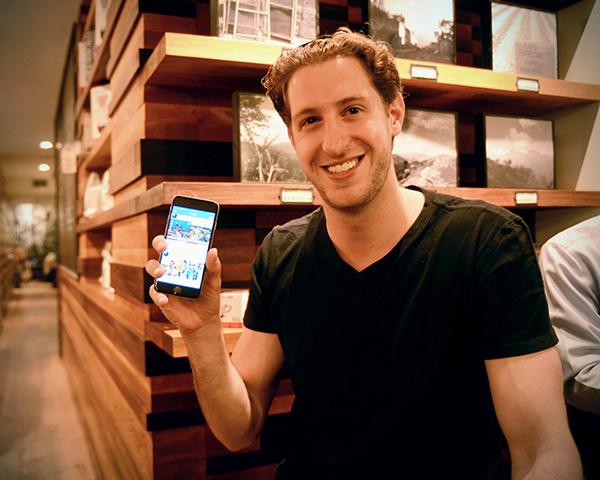 If you need a quick, simple and fun way to ask your friends which outfit works best, look no further than Picit. The new app, created by Stern alumnus Dan Hefter, allows users to upload two different images for their friends to vote on in real time. The slogan explains it all: "You pic it, friends pick it."
Hefter designed the app after feeling overwhelmed by the different group chats he was involved with in iMessage, Facebook Messenger and WhatsApp.
"What I wanted to do is essentially create an experience where everything is together and everything is simple," he said.
The app, which is targeted at high school and college students, consists of two sides: the public side, in which "trendsetters" make posts that anyone can vote on, and the private side, in which users send posts directly to their selected friends. With the conversation feature, friends can talk about a specific topic in one organized space. Furthermore, the private component makes Picit stand out from other voting apps like Whichit and Wishbone, which are more targeted for the general public.
"The goal is to really get across the board interesting content that people want to engage with," Hefter said.
Hefter graduated from Stern in 2011 with a degree in marketing and finance, and he said his experiences at NYU have enabled him to pursue his dream of creating his own app. After graduating, Hefter spent three years working at American Express, but despite the high pay and great benefits, he was unsatisfied with the corporate world.
Last year, Hefter quit his job to start his own business. He hired a development team to design the app, and they helped him oversee the enterprise.
"[A] bootstrapping startup means everything is not just self-funded but [at] as low of a cost as possible," he said. "Everything I do is as innovative as I can be."
Hefter stressed the importance of pursuing individual goals and happiness over financial safety. He praised Stern's entrepreneurial programs and encouraged young adults to take risks.
"When you realize that having zero dollars is not the end of the world, suddenly you're OK with it."
Hefter encourages spontaneity, acting on desires and avoiding over-thinking, especially in youth.
"Most of the time, when you're telling yourself that there are reasons that you shouldn't do something, it's just because you're afraid," Hefter said. "And I was terrified. Sometimes I still am."
This entrepreneurial spirit has resulted in both a fun, new interactive app and in a more fulfilling life for its creator.
"Success for me is loving what I do, which I do. Whether or not Picit succeeds is to be seen," said Hefter. "In terms of my personal experience and learning, I would definitely put that as an off-the-charts success."
For more information, visit www.picitmobile.com.
Email Abigail Weinberg at [email protected]