NYU students talk the tipping point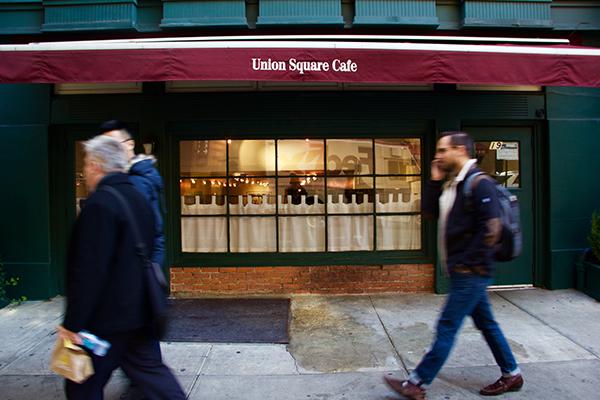 Danny Meyer, the restaurateur whose eateries include Gramercy Tavern, Union Square Cafe and Shake Shack, announced he would be eliminating all tipping in his restaurants  starting in November. Instead, Meyer will be increasing menu prices by up to 25 percent. This decision is just the latest development in an ongoing debate about how best to compensate restaurant employees.
While the ban affects NYU students in the industry and those who just enjoy eating out, reactions are mixed from both groups.
For Stern freshman Mihir Panvalkar, tipping can be somewhat irritating. "I wish the additional costs could just be added to the price of food or whatever I'm paying for," Panvalkar said. "Restaurants get away with paying employees a lot less and then customers are forced to subsidize them through tips."
CAS sophomore Ana Carvalho sees tipping as a way to reward people for good service. "I genuinely enjoy tipping people," Carvalho said. "In fact I always tip more than necessary, around 30 percent. A couple bucks extra means nothing to me, and for the waiter or waitress a couple bucks from several customers a day can really add up."
LS sophomore Oindrila Das disagrees.
"I believe that people should be rewarded for their hard work, but that compensation should come from their employer," Das said. "I don't believe that people need to be rewarded for doing what they are supposed to do. That being said, I do tip every time I eat out as I view it more as a social norm than anything else."
Carvalho said she is skeptical about getting rid of the practice.
"I don't think a service charge would be very efficient because the tip serves as an indicator of an employee's service," Carvalho said. "Tips give people incentive to give better service."
In fact, the tip you leave for your waiter or waitress may not always go directly to them. Some restaurants have a policy where every tip is put into a collective pool and distributed among all of the employees. At other places, the tip may go straight into the pocket of your server.
LS freshman Melissa Deanna McDonald works as a hostess at an Italian restaurant, Ribalta. As someone in the business, McDonald said tipping should be seen as common courtesy.
"I hadn't realized the importance of tipping until I got into the restaurant business and feel that everyone should try working in one to get a sense of the difficulty and pressure that comes with it," McDonald said. "Although we get paid, there are still tons of taxes and tips that are good sources of income that aren't interfered by the government."
Email Ankita Bhanot at [email protected].