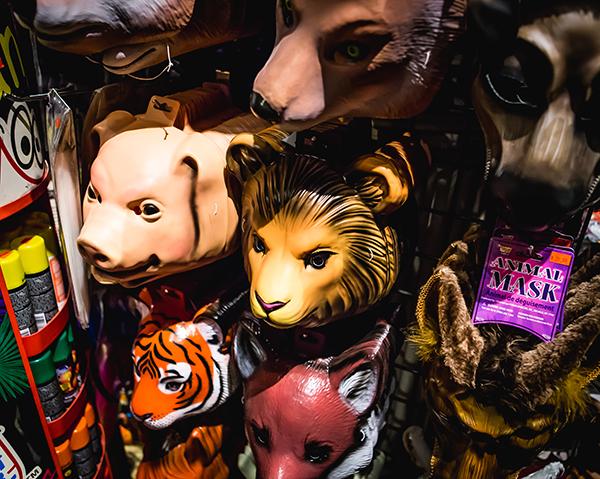 Finding an incredible costume to wow surrounding partygoers is a tough task to tackle alone. While some choose individual costumes, others prefer coordinating with friends to have even more fun on All Hallow's Eve. Below are some creative, entertaining group costumes for the year's
spookiest night.
Mario and Friends
For gamers or those wanting a cute, recognizable theme, Nintendo's famous characters are a good option. Since there are so many of them to choose from, this theme works for varying group sizes. You can wear a tiara and a fancy dress as Princess Peach, or become Mario and Luigi with mustaches and funny hats. To go even further, groups can mimic Mario Kart by riding bikes.
Shark Week
Encourage screams and laughs as TV's scariest week of programming. This idea is best for seven people, each wearing a gray T-shirt displaying the day of the week. Distress these shirts or add red paint to intensify the costume, finishing it off with a purchased or homemade shark hat.
Starbucks Fall Drinks
Be hilariously relatable by representing autumn's highly-anticipated coffees. This is ideal for a group of three: the new Toasted Graham Latte, a Salted Caramel Mocha, and of course the famous PSL. Buy coffee cup costumes or make them by adding the logo and drink name to a white tee. This is an easy DIY piece that can definitely be fun for a dedicated group of fans and critics of the famed Seattle coffee chain.
Old-School Trophies
Dressing as trophies will draw attention and laughs. Use body paint to become a metallic masterpiece, and add clothing for a sport or activity and a handmade base with a funny message. For more hilarity, go out in a large group and surprise all onlookers with spontaneous moments of stillness in exaggerated positions.
Seasons
Four people can portray spring, summer, fall and winter for a classic look. Spring needs flowers, greenery or pastels, while Summer can wear flowy, carefree clothing in yellow shades. Fall costumes look awesome with foliage and colors to match the warm seasonal palette, and Winter is best in chilly white and blue, with a crown for a regal snowy effect reminiscent of a certain Disney Pixarmovie — Frozen. Intensify each look with matching makeup or body paint.
Hipster Disney Princesses
Combine classic, beloved characters with a popular and sometimes comical aesthetic with this look, which works for groups of varying amounts, combines classic characters with a popular and sometimes comical aesthetic. Find hipster clothing (think Urban Outfitters) in your character's colors and add thick-framed glasses. This is achievable with prescription/non-prescription glasses or by removing 3D glasses' lenses. To get fully into character, make signs with phrases! Ideas are widely available online, but popular examples include "The book was better" for Belle and "Is that pumpkin a hybrid?" for Cinderella. If you do not enjoy princesses, this also works for other characters. Just stay true to the characters while adding hilarious personal flair.
Email Alexandra Webb at [email protected]