Behind making of alum's webseries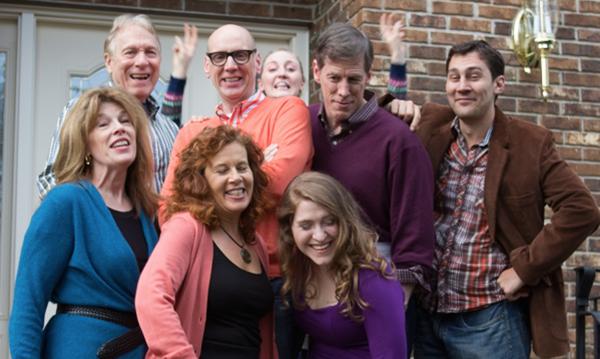 This past Wednesday, the cast of new series "That Reminds Me" sat down with WSN  to discuss what it's like to produce and star in a web sitcom about the day-to-day antics of an eccentric family, in the style of "Modern Family." The three leading ladies, NYU alumna Jenny Paul (Janie), Chelsea Roach (Kelsey) and Monica Cangero (Elaine) tell the story of how the idea came to fruition.
WSN: So how did this project all start? I was talking with someone at the premiere that suggested there was some sort of real-life basis for the plot.
CHELSEA ROACH: Everything was sort of serendipitous, everything sort of fell into place. I mean we've had to work hard to, you know, get'er done, but the pieces sort of fell apart. Like, Jenny needed an actor to go to Maine with her because someone dropped out last minute. I happened to accidentally have food poisoning so I was outside of class that day. So she asked me, and I was like, "I would love to go." And we had this crazy road trip to Maine and back, and it was like two sisters trapped in a car for sixteen hours or something.
WSN: Can you tell us about CAP 21 and your experience there?
JENNY PAUL: That program allowed me to understand both that I could make a go at this in New York because I was on par with other people that were looking to be professionals, that there wasn't anything missing from me or from my skill set, that would make it okay for me to move to New York and decide to be an actor. It did do a lot for me and I really did love it and I know since then it's not part of Tisch anymore.
WSN: Could you tell me more about your prior experience
in acting?
MC: My husband passed away three years ago and I decided I can sit here in the house alone — my kids are grown — I could get up and keep going. And so, I landed here, and I think I was only here six months and I met these two roaming around and I thought, well, I'll start auditioning here.
JP: All three of us are pretty much full time professional actors in the city. Largely theater, I would say, but with a side of film. I've done a lot of indie film and I've done a lot of theater, and I came to acting through sitcoms. I used to binge watch "Lucy" and "Dick Van Dyke" and all the Nick at Nite shows that came on and "Taxi" and all these shows that weren't of my time, but they were what I grew up on.
To read the rest of the interview, including details of Jenny Paul's experiences in NYU CAP 21 and tidbits from the rest of the first season, please visit the Arts Blog, the Highlighter.
A version of this article appeared in the Oct. 26 print edition. Email Allison Stubblebine at [email protected]