Groceries without leaving your dorm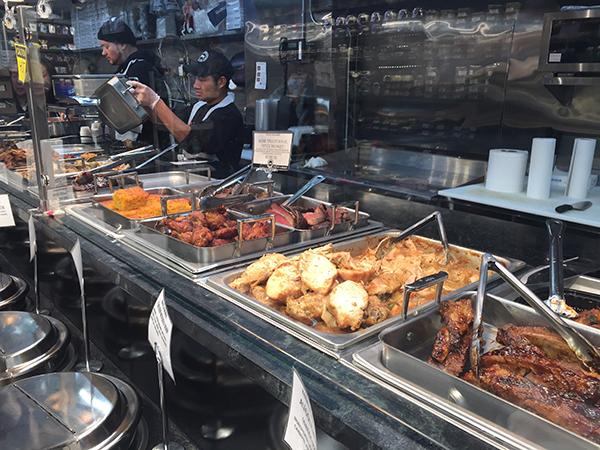 Classes. Homework. Club meetings. Study groups. Parties. Movies. Date nights.  The life of a college student is busy, especially in New York City, so it's no surprise that shopping for groceries isn't always a top priority.
Luckily, there is now another option: online grocery shopping. According to Business Insider, the alternative grocery industry is currently growing at more than six and a half times the rate of the traditional grocery industry.
In today's market, a number of companies offer online grocery services; students able to pick the one that suits their preferences.  Fresh Direct is a great option for those looking for a large selection of local and organic products.
The company supplies its own groceries and meals, which helps reduce waste and maintain the quality and freshness of its products.  With a minimum order of $30, shoppers pay a $5.99 delivery fee.
Other services, such as Amazon Fresh and Boxed, offer cheaper bulk pricing on many items.  For savings on household items and nonperishable foods, these companies are favorable choices. Amazon delivers for $7.99, while Boxed provides free delivery for standard orders over $50 and express orders over $65.
"I like to shop for groceries online so I don't have to try to carry everything I buy back from the store by myself," said Janesa Chan, a CAS freshman. "It's really convenient to have everything delivered from
Amazon Fresh."
For those who prefer items from specific store chains such as Costco or Whole Foods, Instacart and Google Express are possible solutions. With delivery fees of $3.99 and $4.99, respectively, shoppers can purchase items and receive their ordered products within the same day or the next day, depending on the time of the order.
Although online grocery shopping makes it easier to buy food, some students are also interested in learning how to more easily cook the foods they purchase. This is where the new company called Blue Apron comes in. Launched in 2012, the company delivers pre-portioned ingredients along with corresponding recipes. This allows consumers to easily cook fresh and different meals for themselves. Two-person plans start at $9.99 per meal per person.
A version of this story appeared in the Oct. 19 print edition.