Andrew Lloyd Webber talks 'School of Rock' on Broadway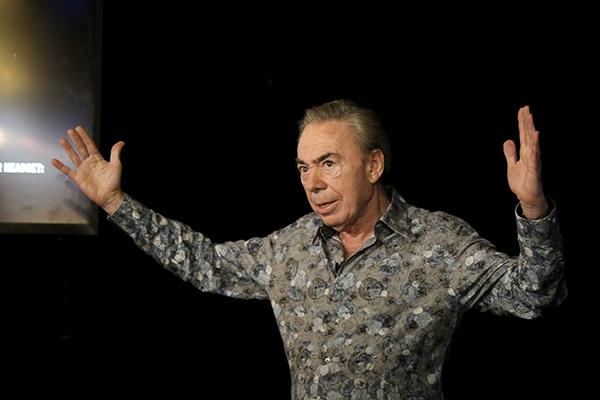 Andrew Lloyd Webber premiered his latest music video for his upcoming musical, "School of Rock," the song "You're in the Band" on Oct. 14 at the Winter Garden Theater. After the video's debut, Webber spoke with WSN about the upcoming show and what viewers can expect
to see.
WSN: Since "School of Rock" is a musical about empowering youths to take on their passion in music, do you have any advice for any young budding composers or musicians?
Andrew Lloyd Webber: We've got all sorts of things going actually. We're going to lots of schools and colleges, and I'm letting the score be brought out to schools and colleges immediately. I don't think there's any reason to hold it back — I think it should be something that people should be able to perform at once.
WSN: Is there anything that we can expect to see in "School of Rock" that we haven't seen in any previous projects?
ALW: I don't know. I mean, I hope it's enormous fun! But I think it's a story with a really, really strong center. It is very simple, likeable, but it is really [about] how music changes everybody's lives who is involved with it. It comes back to the old thing that Duke Ellington once said that "There are two kinds of music — good and bad." So it's not trying to make any statements about rock music or any kind of music. It happens that rock is the music that is played, and it happens that rock is the metaphor, which is fun. And it is also fun that rock is such: I mean, the heavy metal rock and everything is rather out of fashion. I think that almost makes it more, in a way, endearing.
WSN: What was the process for turning this from a movie into a musical?
ALW: Well, one of the reasons that I asked Julian Fellowes if he wanted to do the script was because of "Downton Abbey," which was one of his best known pieces. You know he's a master at being able to take things — he did the book for "Mary Poppins." I've worked very closely with him, and one thing you have to do is keep the total essence of the movie, but in the theater, there are certain things that you can do that a movie can't, and there are certain things that a movie can do that the theater can't. One of the things you have to do for the theater is to construct it so that it works in two acts, that it's got its highs and lows in the right places, and — there
you go!
Public previews for "School of Rock" begin on Nov. 9 at the Winter Garden Theatre on 1634 Broadway.
A version of this article appeared in the Oct. 19 print edition. Email Joseph Myers at [email protected]