Spa week, your ticket to relaxation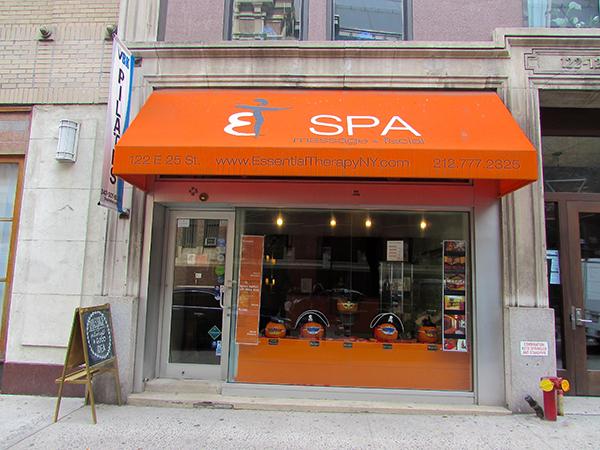 New Yorkers can finally get their fix of facials and therapy without breaking the bank. From October 12-18, the city hosts Spa Week offering treatments, massages and more from top spas at affordable prices. These $50 deals are just some of the many opportunities to take advantage of.
East Village
Skin Station at 113 Eldridge St. is featuring three specials this Spa Week for $50. This urban spa offers a 60 minute massage with your choice of signature, deep tissue or aromatherapy. Try a  basic 75 minute facial or a brightening microdermabrasion facial for sun damage, acne and uneven tone.
For a deep pore cleansing with skin polish and peel treatment, Skin Fitness by Julie Lindh is offering 60 minute facials. Located at 21 E. First St., this luxury spa also offers a 60 minute repairing facial for pigmentation.
West Village
Graceful Spa, located at 205 W. 14th St., is participating with three $50 specials. They offer a 70-minute hot stone massage, a 70-minute graceful massage and a 60-minute back facial. Just a few blocks away at 104 W. 14th St. is White Tea Med Spa, a full service, is a full service medical spa also offering three specials this week. Receive a 35-minute M6 Integral Cellulite Treatment or Endermologie Cellulite Reduction Treatment to smooth away cellulite and firm the skin. A 50-minute deep pore cleansing facial is also available along with a 50-minute Hydro Microdermabrasion Treatment for fine lines, blemishes and hyperpigmentation.
Located on 387 Sixth Ave., Vada Spa serves as a full service spa with an outdoor patio. If you are looking for a wax, this is definitely the place to score with hair removal for the lips and chin or a full body wax. The modern spa is also offering a 60-minute G.M. Collins Pure Oxygen Facial, an acclaimed technique that utilizes a continuous stream of oxygen to aid in skin repair.
Chelsea
Skin Spa New York at 55 W. 21st St. also has a variety of choices, including a 50 minute Swedish massage with lavender aromatherapy or a Micro Body Buff Exfoliating Scrub. You can receive either a Microdermabrasion Treatment or a Customized Facial with microcurrent add-on. If you're interested in a tan or wax, this spot features an Organic Sunless Tan or Laser Hair Removal Session for a basic bikini area or underarms.
Flatiron
Essential Therapy Spa, another participant in this week's event, is at 122 East 25th St. A golden Buddha statue welcomes you at the front along with a warm and friendly staff and a comfortable downstairs lounge area with ruby-red patterned pillows, a plush velvet rug and beautifully decorated locker rooms. Here, you can also use the jacuzzi, sauna and steam room for free. Deals include a 50-minute pumpkin spice massage, where spiced pumpkin essential oils are used in either a deep tissue or Swedish technique, a 50-minute facial with an added pumpkin mask and finally an eyelash extensions that includes 70 pieces per eye (sadly a latte is not included).
For a full list of Spa Week deals, check online at spaweek.com and type in your zipcode to find the nearest spas in your area.
Email Ashley Arnold at [email protected]