NYU ranks high in cross country tournaments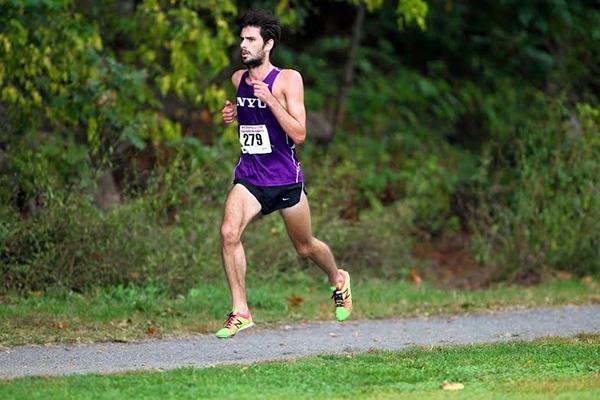 The NYU men's cross country team finished in second place overall at the Metropolitan Championships held Friday in Van Cortlandt Park in the Bronx. NYU racked up 71 points, finishing behind only Fordham.
The Metropolitan Championship marked a third straight strong outing to begin the season for the Violets. They placed second of 21 teams at the Saratoga Invitational to begin the season and third of 19 at the Dickinson Long-Short Invitational on Sept. 26.
There were several individual standouts. Junior Jorge Maldonado finished fifth of 114 in the 8K course, with a total time of 26:48. Sophomore Max Mudd came in sixth with a time of 26:54.5. Coming in 20th was Sophomore Karn Setya with a time of 27:25.1. Also finishing in the top 40 were sophomore Neil Saddler, senior Daniel Rieger, junior Nick Karam, freshman Brandon Shirazi and senior Max Avila. 
Fordham University hosted the event, which featured teams from New York and New Jersey. Aside from NYU and Fordham, Rutgers, Columbia, Seton Hall and Marist were among the teams present. In the 8K race Fordham posted an average time of of 26:47 while NYU averaged 27:13. Three of the top four finishers, Jonathan Annelli, Michael Turi and Thomas Slattery, were from Fordham runners.
Maldonado spoke of the difficulties of the course and his hopes for the remainder of the season. He said the team will look to hit its stride before its biggest races.
"Considering the conditions of the race, I think the team gave an ace effort and is ready to get the gears moving for some of our higher aspirations," Maldonado said. "We want to take some names in the conference and the region. We're looking strong and hopefully with the right motivation things should start piecing themselves together."
Next Saturday, the team will be part of two separate contests. Some of the Violets will be at the Inter-Regional Rumble at Oberlin College in Oberlin, Ohio. Others will be at the Connecticut College Invitational in New London, Connecticut. After starting the season with three straight top-3 finishes, the cross country team plans to extend their stride even further, saving their best performances for the end of the season and making sure not to peak too early.
A version of this article appeared in the Oct. 13 print edition. Email Tony Schwab at [email protected]