Panel at FIT discusses fashion, Instagram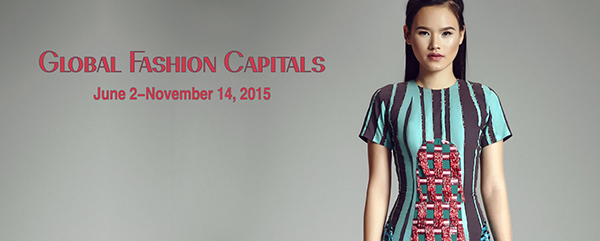 The Museum at the Fashion Institute of Technology is highlighting global fashion and technology this month with "Global Fashion Capitals," an exhibit showcasing diverse fashion styles from around the world. As a part of this themed month, the museum hosted a talk on Thursday about how Instagram is revolutionizing the fashion industry.
The panel featured museum curator Ariele Elia and fashion blogger Vanessa Rosales, whose Instagram has over 40,000 followers. They discussed how Instagram enables people around the world to connect to and adopt different cultures and styles. Rosales stressed how Instagram has evolved into a major marketing platform for fashion designers to sell their products and meet with potential buyers. Elia revealed that she acquired pieces for the "Global Fashion Capitals" exhibit by following different Instagram accounts and contacting the owners about works of particular interest.
Rosales noted that Instagram exacerbates users' obsessions with instant media and evolving fashion, arguing that Instagram and fashion are the perfect pair because both showcase art in a way that introduces new styles.
After the talk, audiences could visit the accompanying exhibit. The exhibit begins with a slideshow of different street style Instagram posts taken from all over the world. Following the slideshow, viewers are treated to styles from Tokyo, New York and other metropolitan areas where fashion flourishes. Walking through the exhibit is like traveling around the world: the pieces from each capital reflect their respective cultures. Each section also contains ensembles from different time periods, providing viewers with historical and global fashions. For example, the Parisian fashions feature slim cuts and tight-fitted evening gowns. Seoul, on the other hand, produces dresses and ensembles with Korean writing and references to Korean pop culture.
Being able to compare and contrast global style makes for a fascinating exhibit. "Global Fashion Capitals" features work from famous designers like Donna Karen, Ralph Lauren, Alexander McQueen and Paul Poiret, as well as works from lesser known artists. One of the most spectacular pieces in the exhibit is an evening dress made by New Delhi designer Wendell Rodricks. The dress, made from nylon net and synthetic satin, is a burst of red and gold. The light, almost-translucent bottom pairs nicely with the gold and red dots that pop off the dress.
FIT did a consummate job in putting together panels and exhibits that highlight the constantly evolving world of fashion, allowing visitors to experience global fashions for themselves.
"Global Fashion Capitals" runs until Nov. 14.
A version of this article appeared in the Oct. 13 print edition. Email Lily Dolin at [email protected].