Cheese club invites students to monthly events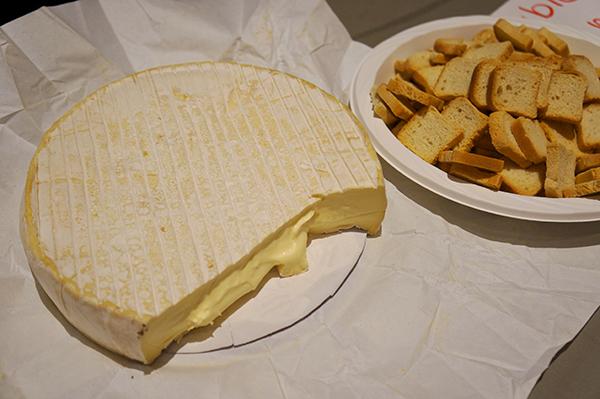 Hundreds of students gathered in Kimmel Center for University Life on Monday evening with one common interest in mind — cheese. They all attended NYU Cheese Club's fall kickoff. With the theme "R & Brie," the night was filled with great music and even better cheese.
The Cheese Club's main mission is to bring students together for stress-free enjoyment and celebration of cheese. They aim to host one event per month, each with a different theme. Past themes have included "Hard vs. Soft" as well as nights focused on Italian, French and Spanish cheeses.
Yimin Huang, a Cheese Club member and LS sophomore, enjoys the club's atmosphere. "It's just really chill," she said.  "People can either come on their own or with their friends and get free food — that's basically how people view the club,"
The Cheese Club officers hope these events allow students to meet new people and simultaneously learn more about cheese. The club is secretive about their event themes so that they can surprise students every month.
The club's co-president, Stern junior Maya Bakhai, said the club makes it easy for cheese lovers of all kinds to enjoy themselves. "It's just an open tasting; the whole point of [these events] is to have a way for people to get together, eat cheese and hopefully have a moment to relax," Bakhai said. "We try to bring some sort of theme or education along with it."
The club prepares for these monthly coming up with themes, making signs, publicizing online and looking around town for the best cheese within their budget. The officers also do their own research to figure out what food pairs best with each cheese.
"It's a little bit stressful because we never know how many people are coming," Bakhai said. "But preparation is pretty simple. It's definitely a low-cost operation because we just put out cheese and the crowd comes."
Cheese Club treasurer Zeenat Hussain, an LS sophomore, said a goal for the club this year is to expose its members to cheeses from around the world that they might not have tasted before.
The club also hopes to keep adding new members. Bakhai said two years ago about 30 people regularly attended meetings. There were 300 members last year and now the club counts nearly a thousand people within its membership.
"Our goal right now is to continue this growth, but also manage it," Bakhai said. "We want to do more smaller and targeted events, and maybe partner with other clubs."
Students find that the  Cheese Club is an excellent way to unwind and relax, and doesn't ask a lot of its members.
"If you enjoy cheese and want to eat some, that's all it takes," Hussain said.
Email Sherrilyn Ling at [email protected].