NYU bus strikes pedestrian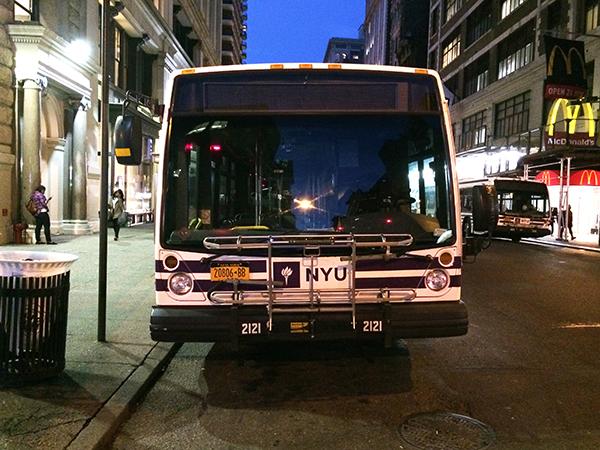 An NYU Bus hit a pedestrian earlier this afternoon, according to NYU Local. The woman was crossing the intersection at 3rd Avenue and 10th Street when the incident occurred.
The woman, who was described as being in her mid-30s, was taken away on a stretcher in an ambulance. She is unaffiliated with NYU. The driver and the bus are both contract partners of the university.
NYU spokesperson Matt Nagel said the university is cooperating with law enforcement and emergency personnel on the matter.
"Our foremost concern is the health of the pedestrian involved in the incident," Nagel said. "NYU officials are aware of the situation and cooperating fully with the NYPD."
The bus was reportedly on the F Route but had taken a slight detour due to construction.
This is the second accident involving an NYU bus in the past few years, the last one being two years ago when an NYU bus collided with another vehicle, leaving the bus on a sidewalk in Greenwich Village.
Email Alex Bazeley at [email protected].