NYPD now must report use of force against civilians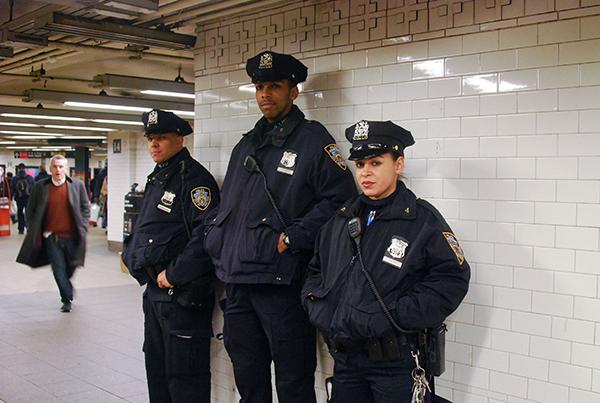 The New York City Police Department revealed plans for a policy change on Thursday requiring all officers to document and report any cases of use of force against civilians. The announcement, made by Commissioner William Bratton, coincided with the release of a report by the city's Department of Investigation's findings on the NYPD's use of force.
The new policy clarifies the issue of what constitutes "force" by categorizing the actions reported by officers. The first and lowest level of action includes includes use of hand strikes, mace, or takedowns; level two is use of batons, tasers, or police dogs; and level three is reserved for gun use.
Some actions, including pointing a gun without firing, remain uncategorized, even though injuries will also categorized and reported.
The report states the NYPD's need for policy that will enforce transparency and accountability among officers, saying that such guidelines have been blatantly lacking.
"The Department's written use-of-force policy does little to clarify the basic question of how to define 'force,' leaving officers without guidance on what should be reported," the report said. "In some instances, there is no obligation to document force at all."
The changes could be a step in the right direction for the NYPD. However, responsibility for the deaths of unarmed black citizens, from 43-year-old Eric Garner to 16-year-old Kimani Gray, still loom over the department, resulting in lingering doubt from the public.
CAS senior and NYU Black Student Union president Arielle Andrews said the new policy is damage control and not an attempt at actual reform.
"I appreciate the efforts, but with the countless cases of violence, especially against people of color, the NYPD was in a position where it had to do something," Andrews said.
Eric Stum, a Gallatin alumnus and organizer of the Incarceration to Education Coalition said the new policy is the NYPD's response to the past year of protests and journalistic activism against police brutality. He believes that the new policy might be a solution for some individual cases but doubts that it will bring about long-term change.
"The police continue to have all the power in this situation," Stum said. "Cops write the reports however they want, supervising officers can choose how they want to enforce it, and courts will continue to condone this violent behavior. What's changed?"
The Department of Investigation report also cites the NYPD's lack of preventative guidelines for officers on duty.
"While the NYPD has recently refocused its efforts on providing officers with de-escalation training, the NYPD Patrol Guide remains relatively silent on de-escalation tools and on an officer's responsibility with respect to de-escalation tactics," the report reads.
The report calls for the NYPD to combine the new policy and documentation system with better de-escalation training and a more accountable disciplinary system.
A version of this story appeared in the Monday, Oct. 6 print issue. Email Carmen Russo at [email protected]