Album makes new Wavves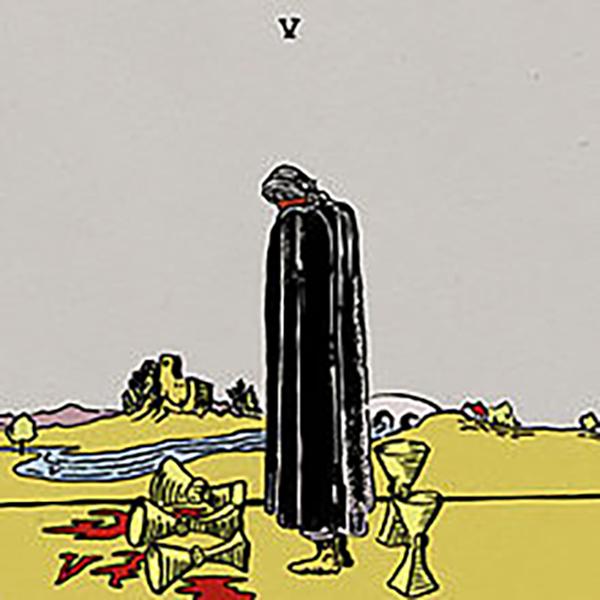 For years now, Wavves has championed the niche genre of lo-fi, depressing indie rock, best exemplified by their newest album, "V." Though their approach to surf rock has remained largely the same, with tunes full of fuzzy guitar chords and apathetic moaning from frontman Nathan Williams, Wavves' recent catalogue has seen a major shift in their dynamic.
In the band's previous album, "Afraid of Heights" (2013), Wavves took a more serious, nuanced approach to their music, focusing on making a cohesive album rather than fitting into their mold. But when Wavves tries to stretch, it rarely works in their favor. "Afraid of Heights" lacked the visceral drive of past Wavves efforts, leaving the band dependent on their songwriting faculty, which isn't always the strongest. With such a simple songwriting approach, hooks and melodies can be hit or miss for Wavves — it can be a sticky, catchy hit or a lethargic, forgettable affair.
The band's latest album, "V," takes the exact opposite approach. By leaving behind their notions of what a good album should sound like, Wavves manages to make their most truthful record in years. The band lowers the stakes, giving them the space to do what they do best: mope and shrug. For all the motivation "V" lacks, it has the youngest feel of any Wavves album since "King of the Beach." Gone are the large, fleeting compositions of "Afraid of Heights." Songs like "My Head Hurts" and "All the Same" have a bittersweet aesthetic that could have fit snugly onto any of the band's earlier efforts.
The band also happens to find themselves with a very well-written set of songs on "V." "My Head Hurts" and "Heart Attack" are arguably the best hooks that Wavves has ever written, yet they're accompanied by such simple, effortless melodies. Parents should never let their children listen to Wavves — if they realize how much can be accomplished with such little effort and ambition, we'll have an entire generation of underachievers.
"V" offers occasionally dull moments, such as "Tarantula" and "Wait," which, while not necessarily bad songs, lack the drive of their sister songs enough to bring the momentum of the album to a crawl. But besides the occasional hindrance, the album manages to go off without a hitch. Wavves has successfully rediscovered itself like some stoner, slacker Buddhist parable. If this is truly the road to success, let us leave our ambitions and expectations at the door.
A version of this article appeared in the Oct. 5 print edition. Email Kieran Graulich at [email protected]