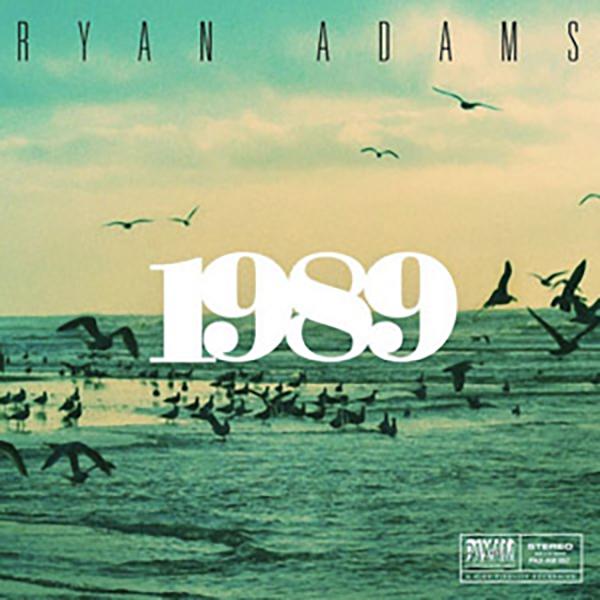 Ryan Adams' cover album of Taylor Swift's "1989" could potentially become his highest charting record to date. Success comes as no surprise considering "1989" has been one of the most successful pop albums of the decade. Adams' creative liberties with Swift's material is nothing short of brilliant.
Right off the bat, Adams takes what is probably the weakest song on Swift's album, "Welcome to New York," and imbues it with a Springsteen-like punch. Electric guitars ring with the same kind of '80s chime that can be found on Adams' self-titled 2014 album. But if there's one emotion you can consistently find in Adams' voice, it is longing. There are moments in "1989" when he lets the sad acoustic side that most people associate him with take over, and the result is more than successful. He strips "Blank Space" of all its synths and drums accouterments, revealing the sadness beneath that vengeful pop gem with a sparse acoustic arrangement, accented with strings and keys.
Then there's his stunning take on "Out of the Woods." Drenched in reverb, Adams sings a slow-building song about relationship troubles that, once again, brings out the latent sadness in Swift's lyrics. In an interview with Rolling Stone earlier this week, Adams revealed he first came to love Swift's album as he was going through a separation from his wife and how that experience profoundly shaped his country-rooted perception of Taylor's work. He brings a surprising measure of honest pain and longing to "Out of the Woods."
When Adams decides to amp things up, he shows off his ability to make a song peppy, although his version of pep is markedly different than Swift's. "Style," with its badass Smiths-esque groove, snarling but sensitive vocals would easily fit in his own most recent album. "Wildest Dreams," originally a beautiful track by Swift with an indie-electro-pop bounce, transforms into a twangy Americana song that calls to mind Chris Isaak's "Wicked Games."
Adams' reinvention of "1989" is as much a testament to Swift as to Adams himself. While the musical elite has embraced her original album with more respect than other pop albums, Adams proves that "1989" is more than just a pop album. Swift and Adams both have roots in country music, a genre that prides itself in soulful lyrics, so it is no surprise that Swift's works is versatile across genres. However, Adams' cover of "1989" shows even greater versatility — it takes genius to rework an album as popular as "1989," but if the results can be this good, it'd be great to see some other artists continue the trend.
Email Carter Shelter at [email protected]