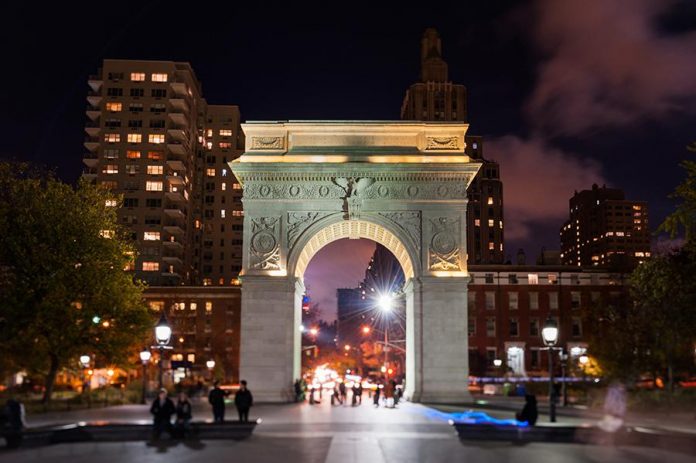 The Coalition for Access, Affordability and Success, comprising over 80 colleges including Harvard and Stanford universities, was created on Monday to simplify the college application process. Unfortunately, NYU is not on the list of institutions that have agreed to use the new system, perhaps in part due to the coalition's commitment to only include colleges which "provide sufficient financial aid to meet the full, demonstrated financial need of every domestic student they admit." NYU doesn't have a problem attracting applications — we're ranked third dream school by the Princeton Review — but the NYU administration can always do more to make the admissions process simpler. While the coalition has issues, NYU should make the application process easier for students from low-income backgrounds.
Parts of the coalition's plan should be emulated by NYU, particularly their goal to make the application experience more individualized. Students will have a portfolio which they can share with admissions officers as early as freshman year of high school, highlighting their individual activities and interests. This kind of personal tailoring offers a stark contrast to the homogeneity of Common Application questions. In recognizing students' individuality outside of a rigid resume of skills and GPAs, the coalition is enabling admissions officers to see students' multidimensional passions that never would have shone on the Common App. The revised application would also give students feedback from college admissions representatives, providing access to valuable resources which may previously have been out of reach. This could help bridge the immense gap between colleges and disadvantaged students, reaffirming that highly competitive universities are indeed an option for them.
This is exactly the behavior NYU should look to emulate — especially in terms of offering more flexible financial aid plans instead of "gapping," where some international students who cannot afford attendance are not admitted. This a common criticism of the school's current system, yet innovative as the Coalition system is, there are still issues with its implementation.
One concern in the coalition's press release is its fixation on promoting a college-going culture in high schools. The goal is noble, but achievement-oriented education culture has done no favors for U.S. schools as a whole. The coalition hopes to level the playing field, but well-informed students who begin their portfolios freshman year may still have a significant advantage over strong students who only begin thinking about their future during senior year. Freshman year consultations with admissions officers can make high school seem only like a runway for college, when it should be an arena for personal and academic exploration. If the coalition wants to simultaneously create a college-going culture and promote the individuality of prospective students, it must take care not to quash the latter in pursuit of the former.
While the coalition is a step in the right direction, it should not cannibalize the high school experience. Since NYU enjoys a record number of applicants every year, it should do its best to simplify the application process and draw from as broad a range of applicants as possible. The coalition isn't perfect, but it is positive to see universities engage in the complex process of college applications.
Email the WSN Editorial Board at [email protected]