DeNiro, Hathaway take on workplace comedy in 'The Intern'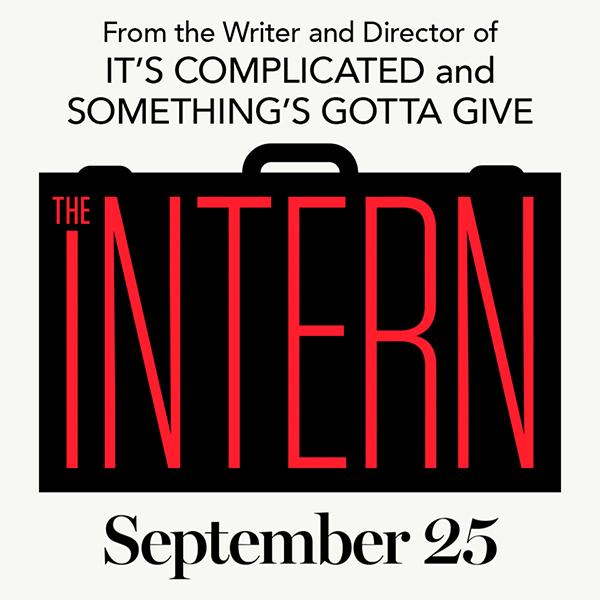 Modern workplace films like "The Internship" and "The Devil Wears Prada" star frazzled 20-somethings breaking into the job market hoping to rise to the top ranks. In "The Intern," Robert DeNiro is a 70-year-old intern who comes out of retirement and must complete duties meant for people half his age. Nancy Meyers, director of heartwarming comedies like "The Parent Trap," "Something's Gotta Give" and "What Women Want" explores friendship in the workplace between boss Jules Ostin (Anne Hathaway) and Ben Whittaker (Robert DeNiro). "The Intern" uses their friendship to create a message that is deeply empowering to feminists.
This brilliantly touching and optimistic comedy explores the budding friendship between Ben, a retired businessman, and Jules, a successful entrepreneur of a start-up fashion retail website. Ben, tired of retirement, applies to Jules' company as a senior intern. DeNiro's portrayal of loyal company man Ben is a refreshingly earnest and optimistic perspective of the job market as well as a call against ageism. At the company, About the Fit, he acts as a grandfather figure with his helpful advice and caring gestures. While his colleagues dress in stained T-shirts and informal wear, Ben, who is dedicated to formality and professionalism, always insists on arriving to work in full suits. His attention to formalities is persistent — Ben never leaves the office before his boss. However, Ben's kindness is parallel to Jules' confidence. He respects and admires Jules as much as she respects him. This equality of respect across age, gender and job position makes "The Intern" a deeply feminist film.
The boss, Jules Ostin, started About a Fit a year ago before the movie begins and, judging from her intensity and tendency to micro-manage, seems to have not slept since. Jules is a perfectionist — guarded of her personal life and wary of others, she sometimes alienates her staff with her reserved demeanor. Because of Jules' hard work, her company has grown five years' worth in a mere nine months, but now investors are pushing to have a more seasoned CEO to handle the expansion with finesse. Not one to give up easily, Jules oversees all aspects of this search. Jules' refusal to completely give up her hard-earned success is inspirational to females in the workplace.
Some of the stunts Ben must undertake are deliberately hilarious. For example, they break into a house to delete a mistakenly sent email. In another scene, Ben confronts a substance-abusing driver, leading to the latter's unemployment. This entire scene of "The Intern" produces hysterical laughter.
The heart of this movie lies in Hathaway's and DeNiro's honest portrayals of their characters. Hathaway is not only a successful businesswoman, but also a mother, wife and daughter. She may seem cold at times, but she always has everyone's best interests at heart. Ben is a hard worker, emotional softy and feminist. Jules and Ben's friendship grows as he wins her trust with his loyalty, experience and capability. He may be of a generation that is known for its criticism of today's youth, but his optimism and willingness to learn and teach is thoroughly uplifting. Ben uses his years of experience to teach millennials how to be responsible and professional. "The Intern" leaves audiences with a new definition of what it means to be intern: a person who works to learn and grow individually as much as they help others to do the same.
A version of this article appeared in the Sept. 28 print edition. Email Anubhuti Kumar at [email protected].