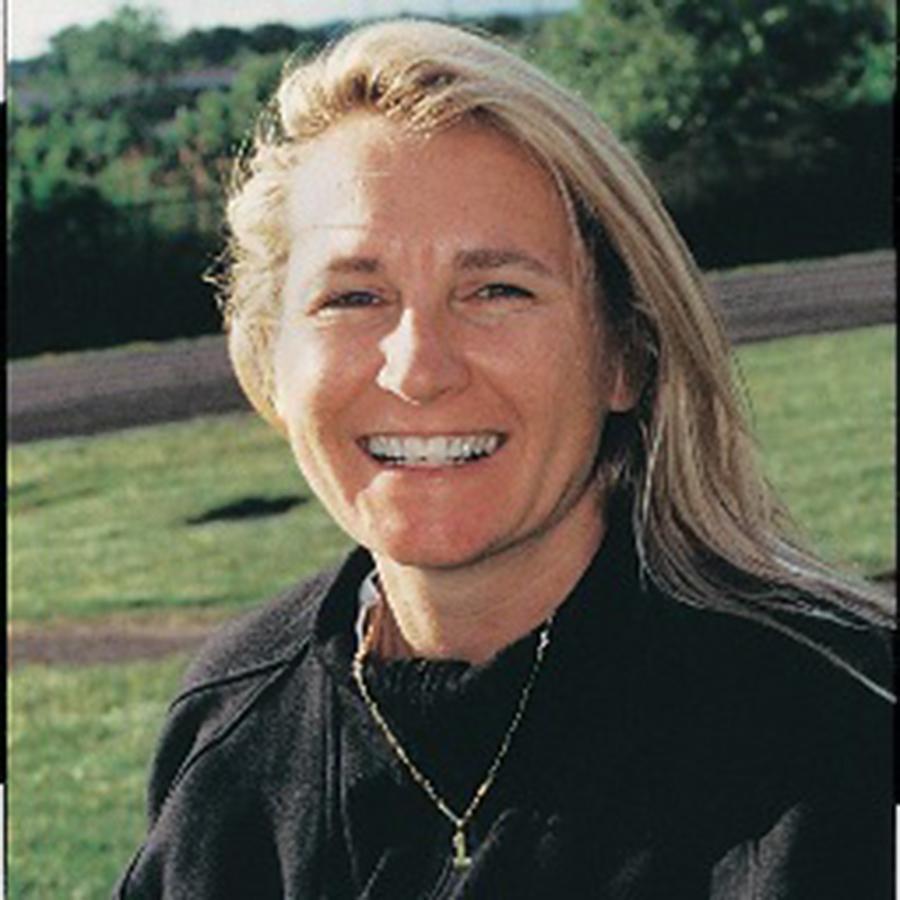 The NYU men's soccer team, in the early stages of its 2015 campaign, already has some adversity on its plate. Longtime Coach Joe Behan, who had been with the program since 1996, stepped down due to family health concerns last Thursday, just one game into the season. In his place stepped Kim Wyant, the goalkeeper on the first United States Women's National Team and a recipient of the Special Recognition Award from the National Soccer Hall of Fame.
It's a quirky tendency that whenever someone ends up in a new place or position, we do nothing but talk about the place where they came from. That's why when Wyant was announced as Behan's replacement last week, her illustrious career on the USWNT was at the forefront of most discussion. However, Wyant most recently was the assistant on the NYU women's squad. She said she is excited to remain in the NYU family and insistent upon awarding the women's staff the credit they deserve.
"I had prior commitments, including being part of the women's soccer staff, so those were huge considerations. Without the support of those individuals to pursue this opportunity I would not have been able to accept," Wyant said. "I am part of a fantastic and passionate group of coaches and administrators who demand the best from those around them."
Wyant, a self-described players' coach, certainly has a lot to offer the team. With the experience she brings from the national team, the team will look to not miss a beat despite a 3-1 loss in their first game under their new coach. There will be no players on her squad who aren't committed to winning, and the politics involved in a coaching change don't seem to be infiltrating their locker room.
"The most important item that I am bringing from my experience as a player is my winning attitude and my experience with the great coaches and players I've been fortunate enough to be around," Wyant said. "The players have been very professional and focused. There has been no drama and the transition from Coach Behan to myself has been seamless."
As for when the Violets hit the field, things won't look too much different. With the leadership core of the team still intact, Wyant plans to take over a team with direction and good habits already built from a long summer of training — though she admits she's not quite as familiar with the team as she'd like to be yet.
"Some of the positive signs we've seen in our short period of time with the group has been their work rate and positive attitude during practices," Wyant said. "I'm still learning many of the players names, and we've identified some areas the teams needs improvement in."
The Violets, talented and loaded with new freshman, are looking to build a culture of winning that lasts throughout the entire season. Despite some of their recent early-season success in past years, they haven't been able to string together a run good enough to win the University Athletic Association title. A coaching change, however sudden, could be just what the their program — run by the same coach since before this year's freshman were even born — needs to get over the hump.
"Football is not complicated," Wyant said. "I believe players need to be able to express their individual style and not be constrained like robots."
The jury is still out on whether Wyant's style will have a lasting impact on the season. But things are starting to straighten out from their debacle on Saturday. The Violets blanked City College of New York in a 1-0 victory on Tuesday night, and they'll look to keep the ball rolling in the Scarlet Raiders Classic at Rutgers-Newark this weekend.
Email Bobby Wagner at [email protected]