Professor barred entry into U.A.E.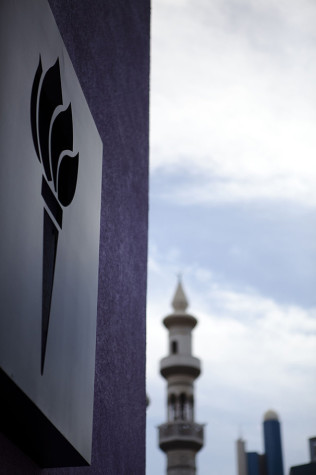 After attempting to board an Abu Dhabi-bound Etihad Airways flight on Saturday, NYU professor Andrew Ross was informed by United Arab Emirates authorities that he was barred entry into the country.
Ross planned to spend the week in Abu Dhabi, where he was to conduct research into labor issues surrounding migrant workers on NYU's Saadiyat Island campus. Ross called the incident an issue of academic freedom that requires the university intervene.
"I will continue my work if the NYU administration intervenes to ensure the UAE ban is lifted," Ross said. "Since academic freedom is the lifeblood of any university, and this is a clear violation of it, it is paramount that the administration takes steps to guarantee unrestricted passage to the UAE for all NYU faculty and students."
As both a member of the the Coalition for Fair Labor at NYU and the president of NYU's chapter of the American Association of University Professors, Ross has often criticized labor violations at NYUAD. The CFL also condemned the travel ban and said in a statement on March 16 that they believe the ban is a response to Ross' criticism of labor practices during the construction of the NYUAD campus.
"The fact that professor Ross was barred from travel to the UAE, the site of NYU's main 'global network' campus in Abu Dhabi, represents a gross violation of academic freedom," the statement reads.
NYU spokesperson John Beckman said the university has not had issues with academic freedom on the NYUAD campus, and added that faculty have the right to discuss issues like labor rights in the classroom.
"We've had five years of running a campus in Abu Dhabi, and our faculty and students have experienced zero infringements on their academic freedom, even when conducting classes about sensitive topics." Beckman said.
NYU professor Mark Crispin Miller said more has to be done to protect academic for professors inside and outside the classroom.
"If there were academic freedom at NYU/Abu Dhabi, our faculty and students there could openly investigate the world beyond their splendid compound," Miller said. "They could raise public questions about anything they want, including the regime. They could, in short, do what professor Ross was not allowed to do."
Beckman said that while the university strives to protect academic freedom, they cannot dictate the immigration policy of other countries.
"Regardless of where NYU or any other university operates, it is the government that controls visa and immigration policy, and not the university," Beckman said.
Ross, however, said it is NYU's responsibility to advocate for faculty and ensure academic freedom.
"I happen to be the president of the NYU chapter of the AAUP, the national organization that is a steward of academic freedom," Ross said.  "If the administration cannot protect someone in my position, what kind of message does that send to much less secure faculty at NYUAD?"
Email Valentina Duque Bojanini at [email protected].