Sasha Roiz reflects on the future of 'Grimm'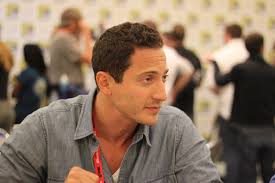 Sasha Roiz, who plays Captain Renard on NBC's "Grimm," discussed his character and the show's charity work in a conference call with WSN. Comcast, NBC, Nike, and the cast and crew of "Grimm" back The Grimmster Fund, a charity intended to help families in need of financial assistance. At the upcoming Grimmster Gala in Portland, OR, the charity will auction props, sets, costumes, and Nike merchandise to benefit the Doernbecher Children's Hospital.
On "Grimm," Roiz plays Renard, the bastard child of a formerly notorious royal family.
Of his character's goodness, Roiz said, "There's probably room to go back to villain—and that's what makes it so much fun."
For Roiz, it is the unpredictability of his character that makes the part interesting.
"I don't know from episode to episode, from season to season, what is expected of me and where my character may go, and it keeps me very interested and engaged."
Not only does the character of Renard have an interesting storyline, but his sprawling family offers a revolving cast for the audience. "You never who is going to pop in," noted Roiz.
He added that there are a few new relatives coming to stir up drama. Even in a fantasy-driven reality, family troubles are all too relevant.
In regards to where the show may be going, Roiz said that his character will get closer to Juliette, played by Bitsie Tulloch, as they watch out for any residual effects from the love potion from an earlier season. "Grimm" airs on Fridays at 9 p.m. on NBC.
Email Mary-Ann Odete at [email protected].