Violets goalie Sam Daley recovering from surgery
The NYU hockey team has faced a lot more than hard-hitting defenseman and stout goaltending this season. Heading into their winter break riding a four game winning streak, the Violets got some news that shook up their season. Their starting goalkeeper, junior Sam Daley, had a brain tumor that required emergency surgery to remove.
The news hit hard and it hit quick, assistant coach Dan Fortunato said.
"Sam had been playing very well all season," Fortunato said. "He hadn't complained once about anything unusual."
Because the news came while many team members were home on their winter breaks, the team had to come together in ways previously unimaginable. Head coach Chris Cosentino informed the team immediately.
"When Sam told me the news he was so confident that he was going to get through it," Cosentino said. "Here's a young man going down a dark, unknown road and he did it with an incredible amount of courage. Sam's confidence in our conversation helped me address the team."
Fellow goalkeeper and freshman Jack Nebe spent a lot of time around Sam during practice, competing with him in drills and learning from him any way he could.
"Sam is one of the core members of the team," Nebe said, "Hearing about what he was going through was a big shock to us all, not only because of the magnitude of what he was facing but also because of how sudden it had come about. It was a scary time for us as a team and knowing that Sam was having to battle through it alone was tough to deal with."
Daley's family kept the coaching staff up to date on Daley's condition while the rest of the team was on pins and needles in hopes for a speedy recovery. Daley, a biology major in the College of Arts and Science who is studying to become a dentist, had a successful surgery to remove a benign tumor. His resilience in the face of such terrifying adversity has truly inspired the team and the NYU hockey community. In light of the news breaking, over $1,500 has been raised online to help Daley's family pay for the medical costs. Additionally, several veterans of the team have reached out to this year's current roster and Daley himself to offer their support.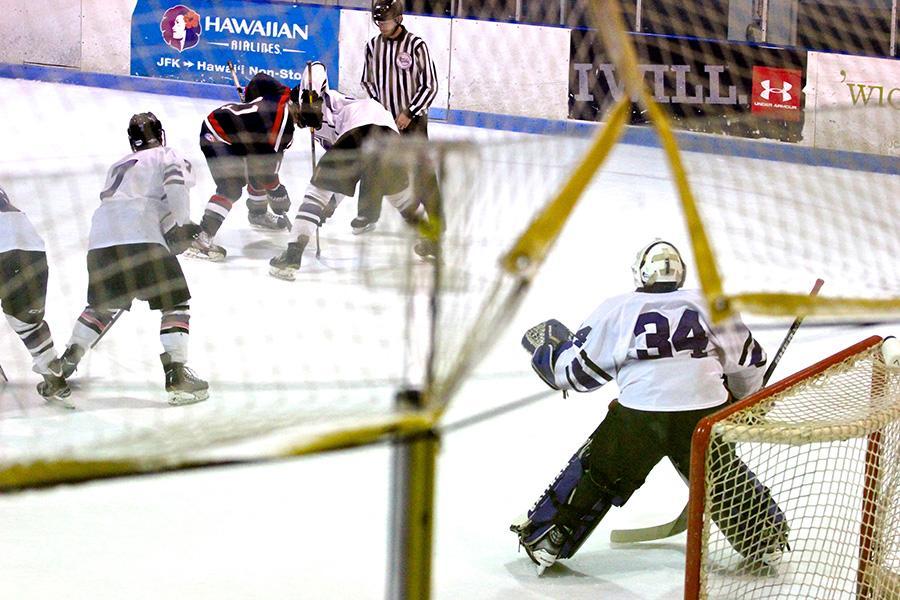 The community has gotten the word out on Twitter, using the hashtag #DaleyStrong, and it has gone viral since. ESPN and Fox News featured his story, as well.
The team also reached out to Daley by video. Manager Brendan Gutenschwager edited together a string of well wishes from the guys on the team. Daley was able to view it just before his surgery.
The outpouring of support from everyone, including opposing teams and fans, has been remarkable.
"It has been incredible and inspiring to watch the way other fans and the whole hockey community has come together," Fortunato told WSN.
The story has even garnered attention from the National Hockey League, from whom Daley received a care package. On Twitter, the New York Rangers sent their best wishes, as did Los Angeles Kings goalie Jonathan Quick.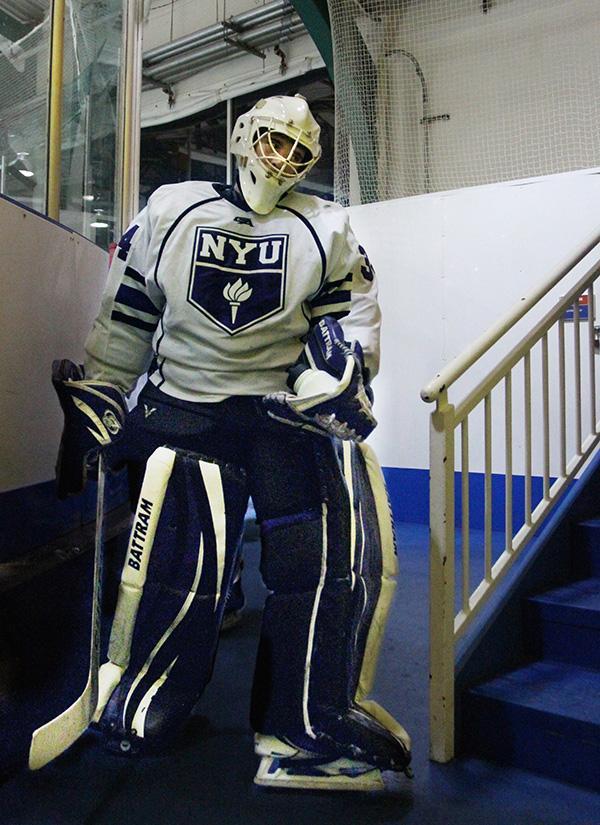 Doctors are optimistic that Daley will recover ahead of schedule and be able to return to the team by playoff time. Fans, friends and family are overjoyed to hear he's going to be okay, hockey or not.
"Even though his locker is empty at the moment, Sam is still very much a driving force in our team and will continue to be," Nebe said.
"We say it all the time," Cosentino said. "The values we learn from being a part of a team will carry over to real life situations and how you deal with adversity."
After all they've been through, the team will come together again this Friday, Jan. 30, when they square off against rival William Paterson at the Sky Rink in Chelsea Piers.
A version of this article appeared in the Monday, Jan. 26 print edition. Email Bobby Wagner at [email protected].