Spring television premieres, farewells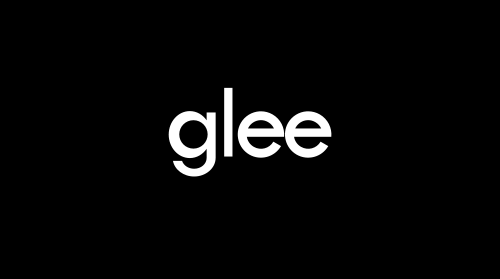 2015 Spring Television Premieres
By Laura Kristen LoTurco and Audrey Deng, Entertainment Editor
"Man Seeking Woman" is an FXX show featuring the fantastical romantic mishaps of Josh Greenberg. In the first episode, Josh goes on a blind date with a troll, hates his ex's new boyfriend (Hitler), and receives a MacArthur Genius Grant after successfully getting a girl's number. The show hyperbolized every romantic trope and consolidates them into a gripping psychological thrill. It can be watched on Wednesdays at 10:30 p.m.
On Sunday, the new HBO comedy series "Togetherness" examines the mundane of adulthood: marriage, unemployment and sleeping on couches. On "Togetherness," each adult fights to sustain his or her passions, without neglecting responsibilities. "Togetherness" is a creation of the Duplass brothers, who use humor and nuance to illustrate their characters' collective desire to make sense of their lives.
As well, one can watch Puss in Boots make sense of his nine lives in Netflix's new series, "The Adventure of Puss in Boots." This Dreamworks animated show features the much-adored cat from the "Shrek" franchise. Working with familiar fairytales, this show is perfect for young children or nostalgic adults seeking an inoffensive cartoon.
Welcome Back: "Shameless," "Girls," "Portlandia"
by Jim Muntisov, contributing writer
It's the start of 2015, which means TV shows are returning from their hiatus.
"Shameless" is back, welcoming new cast member Dermot Mulroney to the Gallaghers' tale as Fiona's boss. With last season's shocking revelation, one may expect a break from the excitement this season. But the first episode of the season, where Frank worked on his secret project in Sheila's basement and Veronica didn't appear to be enjoying her newfound motherhood with her and Kevin's twins, proved that even when stretching its stiff joints, "Shameless" never disappoints.
We also welcome back "Girls," which depicts a group of girls navigating their early 20s, just as Hannah, the protagonist played by Lena Dunham, is moving away from New York City to Iowa for her graduate degree, leaving behind her boyfriend, Adam. It is difficult to tell where the storylines of the characters will go, with the protagonist away from the other characters, we might be seeing a season more centralized on Hannah than ever before.
"Portlandia" returns for a fifth season with a slight change to the show's sketch formula, as various episodes are now based on a single set of characters. This format, though acted as hilariously as ever, is also confining, as there isn't that jump between stories that made the show so unique. The season premiere follows the feminist bookstore owners, Toni and Candace, as they reveal  how they first met as a '90s corporate thriller. At its heart, "Portlandia" is a sketch show, but it'll be interesting to see a full story for each set of characters.
Goodbye: "Parks and Recreation" and "Glee"
By Anubhuti Kumar, contributing writer
Spring 2015 might be the time to welcome the new year, but it is also the season to say goodbye to a few fan-favorite TV series, including NBC's "Parks and Recreation." The show, starring Amy Poehler, premiered its seventh and final season on Jan. 13. This season follows main character Leslie Knope after a time-jump that includes three kids and a major promotion. "Parks and Recreation" airs on Tuesday at 8 p.m., with two back-to-back episodes for 13 weeks.
As Fox's fan-favorite, hour-long dramedy follows the lives of high school students, as they participate in their school's glee club, "Glee" enters its sixth and final season. Its final season premiered on Jan. 9 at 9:00 p.m., and fans can expect 12 more installments before the two-hour finale on March 20.
A version of this article appeared in the Monday, Jan.  26 print edition.  Email the WSN entertainment team at [email protected].