Words of wisdom from an industry insider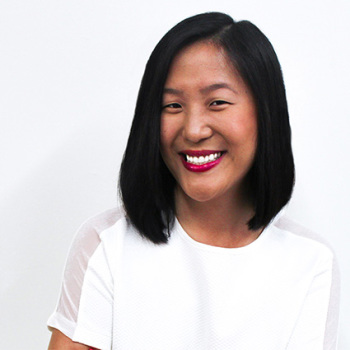 As CEO of startup Dagne Dover, NYU alumna Melissa Mash is reorganizing lives by way of the handbag. If not for the multitude of opportunities that were made available to her at NYU, however, Mash might not have been able to achieve such success. Through her unique classes and jobs, Mash quickly gained the experience and connections she uses today.
While studying in the College of Arts and Science, Mash — who graduated in 2006 with a bachelor's in metropolitan studies — particularly enjoyed her classes that dealt with racial issues. The class Race, Immigration and Cities taught by adjunct professor Liz OuYang, was a personal favorite. OuYang's position as the president of OCA – Asian Pacific American Advocates also struck a chord with Mash.
"I think that seeing her example of how passionate she was about her cases and about impacting change, not only in America but around the world and in people's minds, helped form me in terms of what type of a leader I wanted to be," Mash said.
Before making it on her own, Mash took advantage of the city's offerings while at NYU and held a variety of internships, including a position at Coach. This soon became a full-time job where Mash gained invaluable experience.
"These things weren't handed to me … I sought them out, but that's the beauty of living in the city," Mash said. "You can make any opportunity and jumpstart your career ahead of anyone else who isn't in New York City. It's a huge advantage."
Along with creative director Jessy Dover and COO Deepa Gandhi, Mash began Dagne Dover with the idea that handbags should embody both form and function. Mash realized how the insides of handbags looked the same today as they did 50 years ago. Seeing women struggling with multiple bags — and having experienced that herself — she was inspired to create a solution.
"I didn't sit around thinking about what problems people had that I could solve," Mash said. "It was a problem I had."
The startup addresses consumer concerns about black-hole bags by championing organization, with compartments tailored for specific items including laptops, tablets, phones, wallets, keys, sunglasses and even water bottles. Mash made sure to create a bag with not only a smartly designed interior but also a stylish exterior.
"You need a bag that you can rely on every day without thinking about it, where you know you can get caught in the rain, you may even get caught in the snow, and you know it's still going to look good," Mash said.
For those seeking to break into the fashion industry, Mash noted the importance of work experience, especially in taking a number of different jobs in order to learn various skills.
"It's really important that you stay nimble and that you show you can do a variety of things," Mash said. "I couldn't have done what I've done in the past three years without taking my time to cultivate some skills and relationships and credibility."
A version of this article appeared in the print version of Fringe Fall 2014. Email Sam Del Rowe at [email protected]