NYU Reacts: University leads in international student acceptance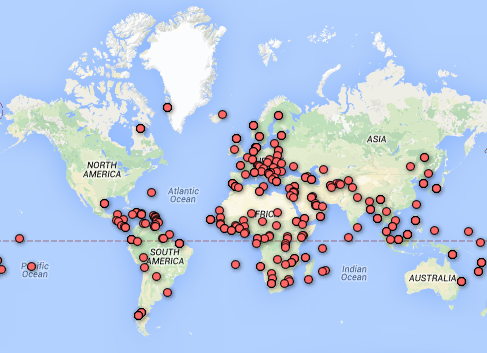 NYU is now the leading university for international students, according to a new report by the Institute of International Education.
This year's Open Doors report, which was released on Nov. 17 in partnership with the Department of State, shows that NYU has taken the top spot from University of Southern California, which held the position for 12 years.
According to the study, NYU attracted over 11,100 international students in the 2013-2014 school year — a 19.2 percent increase over the previous year.
Students shared their reactions upon learning that NYU was continuing to further its international reach.
"I think that each international student brings one facet of his culture when he arrives at college and this can't do anything but benefit the education of others. It's kind of a bring-and-share. I teach you about my culture and you teach me about your culture. In the end, both parties win." — Shuaib Jewon, CAS freshman from Mauritius
"In your classroom, you have diversity of thought. You have students from everywhere who are also experiencing the city for the first time, or books for the first time. You're doing so simultaneously, but through extremely different lenses, which I think makes the school unique." — Alex Tartt, LS sophomore
"We should try and take a step back because this is a great step forward. We're number one right now. Now why not use that to make a shift on campus and try to make people see that diversity is great, but community is what's important." — Thayer Mukherjee, CAS senior
"The incoming international students get a great education and learn about the American culture deeply, and NYU gets its academic level bettered. The best students from all around the world are making NYU an exceptional institution because everyone has a different and smart way of thinking." — Sam Poirot, Poly freshman from France
"NYU's goal is to become the global university, and in order to do that you need to have students who are from all over the world." — Lauren Blackburn, CAS sophomore
"It gives this global aspect of knowledge, which is only possible with people coming from everywhere. At the end, it's good for those who come, but above all, for the country." — Rafael Cesar, GSAS student
"They could do a better job of doing international student stuff during Welcome Week, but in smaller groups, like by school. I do think it's important for international students to have others around them when adjusting." — Edie Freeman, CAS freshman from London
A version of this article appeared in the Wednesday, Nov. 19 print edition. Email Alex Bazeley at [email protected]