NYU Reacts: Vatican shifts stance on issues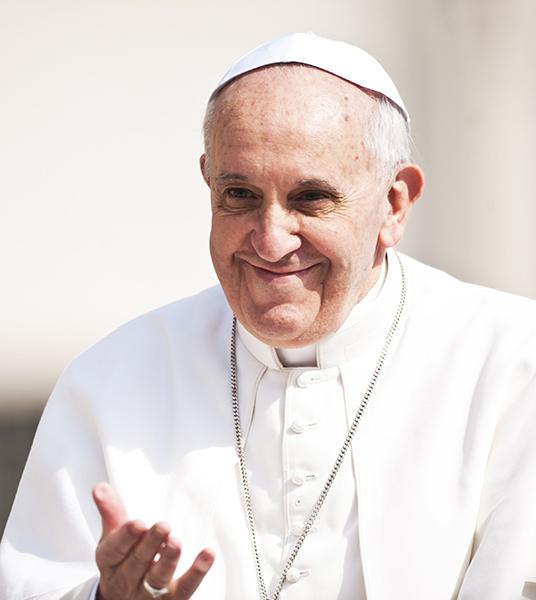 The Vatican released an introductory document on Oct. 13 that suggested the Catholic Church should be more tolerant of the gay community, divorced couples and children of non-traditional family dynamics.
Members of the NYU community shared their thoughts on the issue.
Weronika Janczuk, an NYU alumna who graduated in 2013 and who was a member of the Catholic Center at NYU for two and a half years, said this document presents nothing new about acceptance within the Catholic community.
"The Catholic Church has never been 'against' gay persons," Janczuk said. "I think the pope is concerned fundamentally with protecting the dignity of each and every single person; there is nothing about being gay that lessens the dignity or the value of a person, in the eyes of Pope Francis, in the eyes of the Church, in the eyes of God."
However, Stern junior Robbie Paul worries about potential backlash to the document.
"On the one hand I'm glad that the church is in some ways moving more toward an ideology of acceptance," Paul said. "On the other hand, I worry … if the church's new stance does have a lasting and prominent sort of negative backlash, I'm nervous to see what that could manifest itself as."
Father Allan White of the Catholic Center explained that the document is a Relatio, meaning it is information about public opinion to be presented to the synod, rather than an official report. He said members of the synod will still have to analyze and review each individual section before a final report will be released.
"All of the news items appearing recently are based on unattributed sources reflecting on the introductory document," White said. "It has already been made clear that the church's doctrine is not going to be changed. What is being discussed is the exercise of her pastoral care."
Despite the report not being official, Chelsea Bona, a CAS junior who was raised Catholic, is relieved that the idea of loving thy neighbor is being more generally applied within the Catholic clergy.
"I think it's great that a religion that is known for its rigidity," Bona said. "My understanding is that the 'gays go to hell clause' is an archaic and ill-based interpretation of the Bible that has needed to be dispensed with since it was thought up."
A version of this article appeared in the Thursday, Oct. 16 print edition. Email Larson Binzer at [email protected].