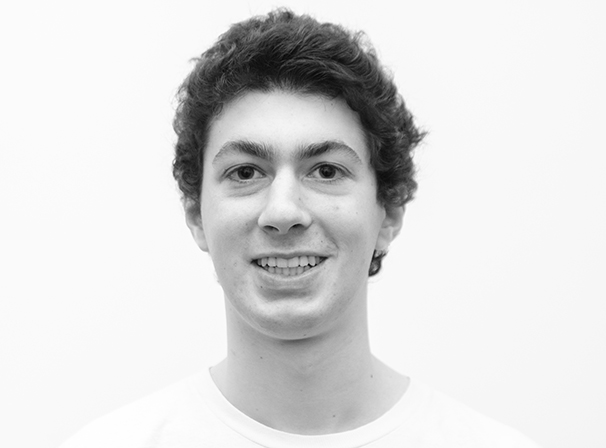 After the U.N. Climate Summit on Sept. 23, Secretary-General Ban Ki-moon declared the meeting a success, citing the number of leaders who participated. According to its stated mission of raising "political momentum for a meaningful universal climate agreement in Paris in 2015," the summit indeed appears to have been successful. But even if the U.N. and its constituents laud the event's results, its timid objectives and the failures in addressing global warming resonate far more than any triumphant declarations.
Over 120 world leaders participated in the meeting, who helped raise $2.3 billion dollars to aid poor countries in the fight against climate change. This amount fell comically short of the $10 to $15 billion goal, which the U.N. hoped would signify the largest industrial producers' commitment to the global effort. And while $2.3 billion demonstrates the willingness of certain leaders to tentatively take the first step toward addressing the massive degradation of the Earth's ecosystem in recent years, the paucity of money in relation to the target demonstrates the lack of significance these leaders invest in environmental damage.
While the actions — or lack thereof — of attending U.N. constituents reflect poorly on the world's regard for environmental degradation, the choices of prominent world leaders who failed to attend appear even more reprehensible. The fact that President Xi Jinping of China and Prime Minister Narendra Modi of India skipped the summit provide particular insight into the views of certain world superpowers on the importance of global warming. Despite China's rank as the top producer of carbon dioxide emissions and India's rank as the third highest producer of such emissions, these leaders — among others — failed to attend. Modi's appearance in New York five days later at the Global Citizen Festival further exemplifies his priorities being in different areas. He is not alone. Many other world leaders, including Chancellor Angela Merkel of Germany, mirrored this display of indifference with their failure to appear.
Despite rousing speeches, the occurrence of the largest climate rally in history and the acknowledgement of rising carbon dioxide levels, as well as the resulting rise in sea levels, melting of ice sheets and acidification of oceans, politicians fail to take action against global climate change. Instead, they primarily address it with rhetoric. French President François Hollande directly addressed this failure to act at the summit, telling reporters "we can't just limit ourselves to words, expressions of regret and exercises in stock-taking." If leaders of powerful countries genuinely felt concern about climate change, their failure to act would seem perplexing at best. But given previously empty efforts, the summit helped indicate that the actual extent of world leaders' concern for climate change is minimal. The vast disparity between their statements demanding action and their resolve to carry out these actions reflects a disassociation between their awareness of climate change and their comprehension of what commitment truly means.
Much of the praise for last month's Summit stemmed from the participation of the world leaders who attended. While their partaking in discussions about climate change shows that there is potential for a global agreement to be determined at the 2015 Paris Conference, any such action is — at this point — drastically late. The 2009 Copenhagen meeting presented a similar opportunity for global leaders to adopt some form of legislation addressing climate change in a substantial way. Rather than creating comprehensive legislation, global leaders essentially balked at the idea of committing to an issue that potentially damaged their economic situation, even if it helped decrease environmental damage in future years. Disappointingly, strictly abstract vows largely arose from the Copenhagen Accord. The declaration to prevent the temperature from rising more than 2 degrees Celsius represented the most substantial achievement of the convention, but leaders failed to delineate their plans to accomplish this goal in concrete terms. Written commitments may raise awareness, but intangible demands made without palpable legislation to ensure the realization of these goals render global warming an intractable problem. Until leaders solidify their efforts with clear mandates to restrain destructive practices, any effort to curb the rapid destabilization of the environmental equilibrium will be ineffective, however well-intended.
In part, the reluctance of world leaders to address global warming likely arises from its nature as a continual process, rather than a perceptible event. The discrepancy between environmentally harmful actions and their ultimate toll is not demonstrated in a way in which individuals can clearly see the direct impact of their choices. Thus, unlike the threats of ISIS or Ebola, which seem to demand decisive and immediate action, the public can largely glaze over global warming's effects. While a recent survey states that over 75 percent of Americans support airstrikes against ISIS, a Gallup poll found that only 36 percent of U.S. citizens think global warming will directly impact their lifestyle. While global warming may not affect all individuals during their lifetime, this shortsighted view regarding recent damage wrought on the environment fails to account for an estimated 4.5 billion years of development currently being destroyed. Although rising carbon dioxide levels may not seem worthy of timely action, regarding the problem as a distant threat only exacerbates the eventual repercussions.
An ominous sign looms outside of the New York School of Visual Arts building on 23rd Street. Created by Milton Glaser, who designed the "I Heart New York" logo, the sign reads, "It's not warming, it's dying." The evidence of environmental degradation may not be obvious in everyday life, particularly in New York City. Global warming may not seem as relevant, imminent or worthy of attention as other threats. But, world leaders have avoided substantively addressing climate change for decades, despite acknowledging its presence. Until they realize that this problem will not disappear by itself, the planet will keep dying.
Email Dan Moritz-Rabson at [email protected]