University responds to report claiming mistreatment of workers at NYUAD island campus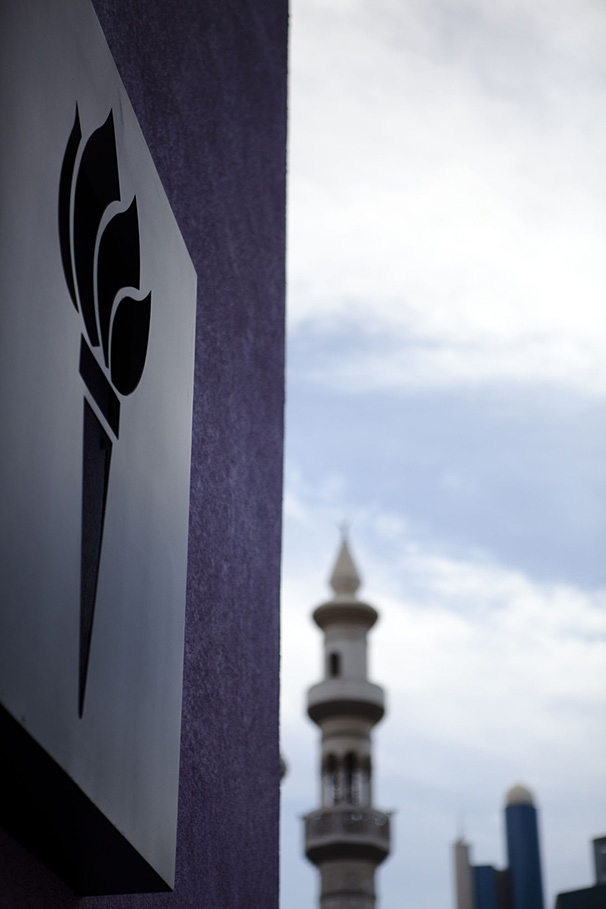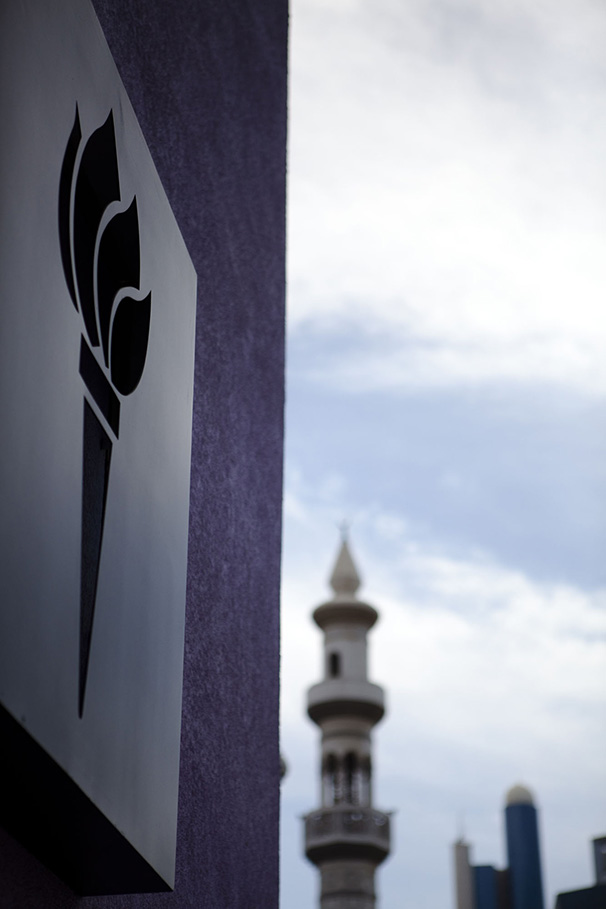 Courtesy of NYUAD
The controversy over the rights of migrant workers constructing NYU Abu Dhabi's new Saadiyat Island campus continues with the release of a new report.
Gulf Labor, a coalition of artists and activists working to protect the rights of migrant workers on Saadiyat Island, released its findings after visiting the United Arab Emirates in March.
The group's report listed several concerns with NYUAD's workers' conditions, including issues with passport accessibility, unwritten contracts, mandatory overtime, unpaid wages, deportations without due process and failure to increase wages as promised. There were also reports of substandard housing in the off-island camps where the NYUAD workers live.
The Tourism Development & Investment Company, which is the main developer on the island, invited Gulf Labor to investigate. Andrew Ross, an NYU professor of social and cultural analysis and a member of Gulf Labor, explained that Gulf Labor looked into the conditions of NYUAD workers even though they are not lodged in the Saadiyat Accommodation Village.
"Part of our mission was to visit off-island labor camps to investigate TDIC's claim that all workers engaged on its projects were housed on Saadiyat Island," Ross said. "It was in these camps that we met, and interviewed, employees who had worked on NYUAD, in addition to TDIC projects on Saadiyat."
There have been several recent articles about the poor conditions of NYUAD's workers. The Mott MacDonald Group, the third-party auditor that has inspected the university's workers' conditions for three years, also released its third annual compliance report this week. The report, which monitored the conditions of workers in 2013, painted a different picture of the situation than Gulf Labor.
"Overall, there is strong evidence confirming the NYUAD Project is taking workers' rights seriously," the report said. "The standards related to workers' rights in Project contracts comply with the U.A.E. labor laws."
The report also noted that when violations did occur, they were dealt with swiftly.
"Twenty-three issues, predominantly relating to [human resources] documentation, accommodation and pay were raised and closed promptly," the report said. "When problems were identified in the 2013 monitoring regime, the line of responsibilities for investigating and communicating were better established."
NYU spokesman John Beckman said the university took issue with the claims in the Gulf Labor report — such as problems with the contractor Robodh, which has not worked on the NYUAD construction for over a year — and that these discrepancies may have to do with local workers referring to the "university site," which encompasses a broader area than just the new campus.
"We take all such reports seriously, and if any of their findings are confirmed, we will do what we always do when we gaps are identified — we'll get them fixed," Beckman said.
He noted that several issues raised by the Gulf Labor report have already been identified by NYUAD's monitoring mechanisms and were included in this year's compliance report. He added that the university has set high standards for the conditions of its workers that are consistently monitored, and that NYUAD has instructed Mott MacDonald to allocate more resources to ensure standards are met during the final stages of construction.
"Since the announcement of the creation of NYUAD, we and our partners have worked hard to ensure that the university's construction and operational efforts have reflected the values of our communities," Beckman said. "And the overwhelming majority of those working at both our current facilities, as well as on the Saadiyat Island campus, where construction recently concluded, have been treated in a manner consistent with the high standards we set."
However, there have been concerns about Mott MacDonald's ties to the government. In 2006, the Abu Dhabi Water and Electricity Authority awarded Mott MacDonald a $27 billion contract to oversee the development of Saadiyat Island's water and electricity infrastructure.
Tamkeen, part of the government's Executive Affairs Authority, appointed Mott MacDonald as an independent third party in October 2010, which caused controversy. Members of the Coalition for Fair Labor from the NYU chapter and the American Association of University Professors chapter protested the group's appointment.
"[We] argued that Mott was not an 'independent' monitor, and we recommended other auditors more appropriate for the task," Ross said.
Beckman said Mott MacDonald's contract to develop infrastructure for Saadiyat Island does not affect its monitoring.
"Their appointment as compliance monitor was made through a competitive process, and their contract contains provisions to ensure there are no conflicts-of-interest," Beckman said.
Ross noted that other independent investigations by Human Rights Watch and The Guardian uncovered violations Mott MacDonald did not report.
"All independent investigations — by Human Rights Watch, The Guardian and now by Gulf Labor — have uncovered violations that Mott has not been able to find," he said. "Clearly, their monitoring methodologies have been inadequate."
Nicholas McGeehan works for Human Rights Watch and was in the U.A.E. in January to conduct research. McGeehan said Gulf Labor's findings were consistent with his own.
"The findings of the Gulf Labor report tally with what I found when I carried out research in the U.A.E. in January 2014," McGeehan said.
He added that, when he left the country, he and a colleague were informed by Ministry of Interior officials that they were no longer welcome in the country.
Ross said he hopes the university will take the results of the report seriously even though construction on NYUAD's Saadiyat Island campus is complete.
"NYUAD cannot exist as an 'island' on Saaidyat while construction goes on around it for the next 20 years," Ross said. "It has responsibilities. And so I hope that there will be genuine interest in using the university's research resources to help us implement some of our positive recommendations, especially with regard to recruitment fees and the adoption of a living wage."
NYU Spokesman John Beckman Responds to Gulf Labor Report by ScribdWSN
Michael Domanico is managing editor. Email him at [email protected].