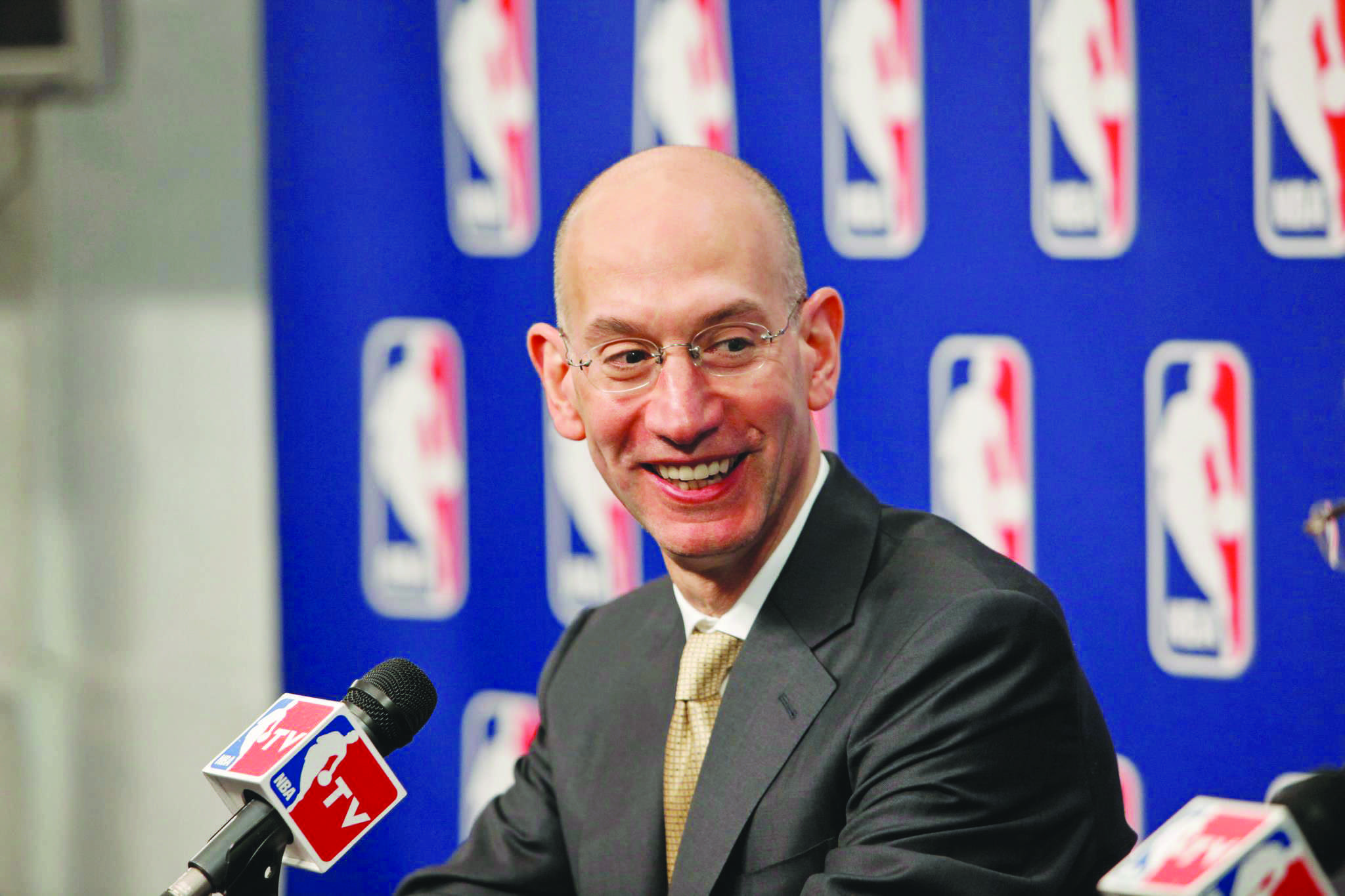 In light of Donald Sterling's racist remarks, NBA commissioner Adam Silver issued a lifetime ban and a $2.5 million fine against the Los Angeles Clippers owner. The commissioner, apparently with the full support of other team owners, will also lead an effort to impel Sterling to sell his majority stake in the franchise.
Though this was an unprecedented move by the league's top office, it was not necessarily surprising. By all accounts, it was the right thing to do.
Two major developments — one cynical, the other hopeful — go a long way toward explaining why the taped conversation recently leaked to the media broke the camel's back.
With an abundance of star players, such as Lebron James and Kevin Durant, the NBA features some of the most talented and popular athletes in the world. Add that to new stadiums and leagues both at home and abroad, especially in Europe and East Asia, and the sport of basketball itself has successfully gone global. Right now, the first round of the 2014 playoffs are widely considered to be the best ever. All this and more make an NBA franchise a highly lucrative asset. Silver and the owners literally cannot afford associating with a racist. Sterling damages the NBA brand, and that is what makes him a pariah in the eyes of this exclusive billionaire boys club.
Naturally, the commissioner and the owners, who are ostensibly his bosses, have pointed and will continue to point their old, white fingers at another old, white man without doing the same to themselves. Sterling happens to be the most well-known greedy racist of them all. But let's be clear: none of their records are pristine. As the Star-Ledger's Dave D'Alessandro pointed out in a scathing column, most of these men made their fortunes through nefarious means, including fracking (Oklahoma City Thunder's Clayton Bennett), political corruption (Brooklyn Nets' Mikhail Prokhorov) and subprime loans that largely caused the real estate crisis of 2007 (Cleveland Cavaliers' Dan Gilbert). Even the dress code instituted by Silver's predecessor David Stern is implicitly racist. And of course, there is New York Knicks owner James Dolan, who inherited all his wealth.
It would be a shame if the wealthiest of the league received all the credit for ousting Sterling. Huge amounts of pressure also came from coaches, players, media and fans. Legends such as Magic Johnson, Kareem Abdul-Jabbar and Michael Jordan, who is also the league's only black majority owner (Charlotte Bobcats), openly denounced Sterling and called on the league to dump him. According to the players' union first vice president, Roger Mason Jr., representatives from each team had agreed to boycott playoff games if Sterling did not receive the maximum penalty possible.
The NBA is star-driven. It is also 80 percent black. The voices and collective action of former and current players, in this instance, certainly forced Silver's hand to move swiftly.
For too many people, one of the biggest controversies in the history of the NBA began with Sterling's remarks and ended with Silver's press conference on Tuesday afternoon. History shows, however, that racism is rampant throughout sports, as are corruption and exploitation. League executives and owners will try to sweep anything under the rug if that secures their reputations and profits. Zero tolerance of such hateful and corrupt behavior must come from players, media and fans if anything is to change on a systematic level.
A version of this article appeared in the Thursday, May 1 print edition. Dan Hinton is a contributing writer. Email him at [email protected]