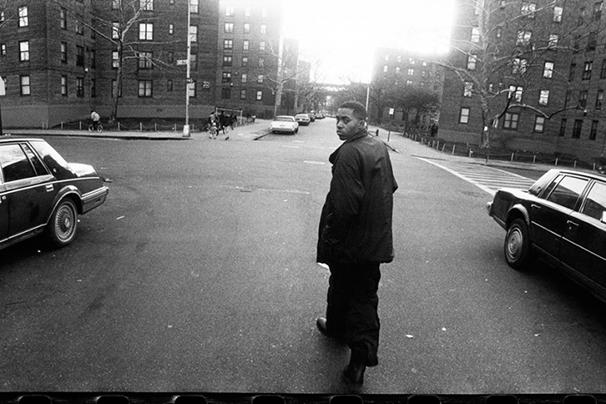 Director One9's "Time is Illmatic,"  which opened the Tribeca Film Festival, was one of the best documentaries at this year's festival. Celebrating the 20th anniversary of rap artist Nas' first album "Illmatic" — recognized as one of the most influential rap albums of all time — "Time is Illmatic" explores the album's influence on inner city communities and the music industry, as well as the sociopolitical aspects that fed its production.
Nas and his brother Jungle suffered many hardships growing up in Queensbridge, a housing development in Queens. Nas describes living through an era where drugs and violence were everywhere, and how many of his close friends joined the criminal underworld. Luckily, Nas had his musical talent to save him.
The documentary traces the roots of Nas' musical talents back to his father, Olu Dara, a jazz musician from Mississippi. While at first Nas was interested in following his father's footsteps by mastering musical instruments, he later found himself passionate about writing rap lyrics. Jungle said later in the film that he always knew his brother was extremely talented.
While the documentary is mainly centered around Nas and his first album, Jungle plays a major role in making the film a masterpiece. Inheriting his father's charisma, Jungle is hilarious during his interviews, even when it seems he is not trying to be.
During the heartbreaking scene during which he describes witnessing Nas' best friend William Graham get shot and killed, Jungle wonders to himself why their mother never tried to move their family to a safer location. But the audience roars in laughter after he randomly asks one of his friends for a cigarette.
With so many intense and emotional moments while describing their childhood, Jungle's ability to offer the audience comic relief gives the documentary a perfect balance of pathos and laughter.
Perhaps the most remarkable aspect of the documentary, however, is Nas' humility despite his massive success. Two decades after the debut of his famous album, Nas pays his respects to everyone who helped him become the person he is today.
Nas talks about how female rapper Roxanna Shante gave him his first break by inviting him to join her crew. After, Nas' talent began to spread to people in the industry, his bold lyrics catching the attention of Columbia Records. Upon arriving at the studio, Nas reveals that he felt that the space and everything in it from the plaques on the walls to the chairs, were all set up in preparation for him.
Even as he walked through his old neighborhood, Nas graciously embraced all of his old neighbors, never once assuming an attitude of superiority. As Nas reflects on every person who has touched his life, the viewer ultimately realizes that good influences are crucial to the development of one's talent.
A version of this article appeared in the Wednesday, April 30 print edition. Alex Mujica is a staff writer. Email her at [email protected]
For more WSN coverage of the 2014 Tribeca Film Festival, visit wsnhighlighter.com.