City college students explore culture of Asian-Americans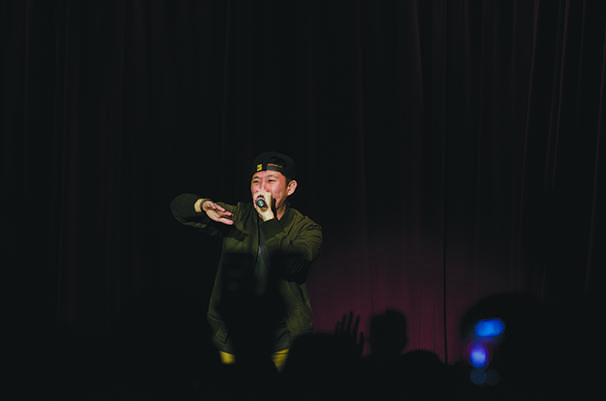 Over 500 New York City students, professionals and organizers united over the weekend to appreciate Asian-American culture and address issues the community faces.
The eighth annual New York City Asian American Students Conference was held in the Kimmel Center for University Life on April 26. Around 50 student representatives from NYU, Columbia University, Barnard College, Hunter College, SUNY Albany, Baruch College and Fordham University organized the event.
The theme of the conference was "roots." After the opening remarks, breakout groups and workshops were held to discuss topics such as feminism, religion, LGBTQ rights and music in Asian-American culture.
Gallatin junior and a director of NYCAASC Samantha Seid said the discussions focused on learning from the past experiences of Asian-Americans.
"This year's conference is designed to remind attendees of our roots through examining our past and current struggles in order to prepare ourselves as students, organizers and budding activists to educate and promote further community action in ways that are meaningful to ourselves and to others," Seid said.
CAS senior Wennie Chin helped organize a workshop, held a panel on Asian-American political participation and facilitated a breakout discussion on Asian-American identity.
"I thought the event was phenomenal," Chin said. "We received a lot of positive feedback and many attendees expressed their appreciation for having a space to discuss [Asian/Pacific/Americans] issues."
At the end of the conference, several local artists competed in the NYCAASC talent show, which was followed by a performance by Asian-American rapper MC Jin, the first Asian-American rapper to sign with a major record label. During his performance, he allowed the audience to join him onstage.
Chin said MC Jin's performance was her favorite part of the conference.
"I grew up in Brooklyn and his music was very influential," Chin said. "His songs made me proud to be Asian despite coming from a homogeneously black community."
Stern freshman Yaxin Liu was also on the events committee and said the event was insightful and covered issues that she had not considered before.
"I think the event turned out really well in terms of quality," Liu said. "I am a bit disappointed about the turnout, because it was lower than anticipated, and we had a really great conference that people missed out on."
A version of this article appeared in the Monday, April 28 print edition. Ann Schmidt is a news editor. Email her at [email protected]. 
*Correction: A previous version of this article did not mention the conference's goal of addressing issues the community faces.
WSN regrets the error.