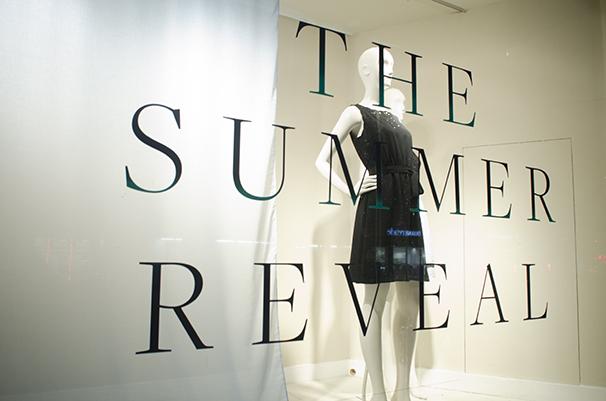 Grabbing our attention and keeping us updated on what is hot or not, trend reports are an incredibly useful tool for today's fashionistas. Giving us tips on which gold accessories we should own for spring, the must-haves for summer and how to cut our hair, trend reports grace some of the most well-known fashion media sites. However, staying current should never trump individuality.
Beginning with the aristocracies of the 17th century, a desire for reigning styles among the best-dressed became a reality with the French production of the first fashion magazines. Today, the media continues to stress the imperative nature of keeping up with designers' latest creations.
However, as collections are released one after another, the latest fashions seem to come and go faster than ever. This pattern has left shoppers with the burden of finding pieces that can transcend individual seasons in order to avoid the vicious spending cycle. But with the gaudiness of recent trends — Prada's Spring/Summer 2014 line, for example — this task has become a difficult one.
CAS freshman Ankita Ray said the meaning of trends transcends the fashion world.
"It has an economic basis as well as a psycho-social basis," Ray said. "Conforming to the norms of fashion shows a certain social status. If you can keep up with the trends, it shows that you can afford to keep your closet up to date. Then it has a psycho-social base because everyone wants to fit in."
Ray's words resonate with a distinct truth that many people fail to realize. Not only is the high-end fashion world only attainable for a small percentage of people, but also society still craves some sort of continuity in dress as a means of self-affirmation. In following these trends, people only become cookie-cutter molds of the widely accepted look.
Ray said this result is often seen at NYU.
"It's especially funny here at NYU because everyone tries to dress differently by dressing like each other," Ray said. "So you've ultimately defeated the goal. Everyone's dressing like they just popped out of 'Pulp Fiction.'"
While it is rather simple to preach the cliché of following one's own heart regarding personal style, the struggle of balancing individuality with popularity is real. That said, the perfect fusion of trend and personal taste is what makes a person truly fashionable. Starting a new trend can even prove to be more rewarding. And, while staying in style with a pair of Docs and a beanie may always seem chic, intentionally breaking a rule or two can outshine a trend follower any day.
So if pleats are too awkward for you this season, there is no need to try to pull them off. If you will never wear those platform sandals after September, forget about them. You do you this season, on or off trend.
A version of this article appeared in the Thursday, April 24 print edition. David Bologna is a staff writer. Email him at [email protected].