Summer Storage Guide: Start making moves early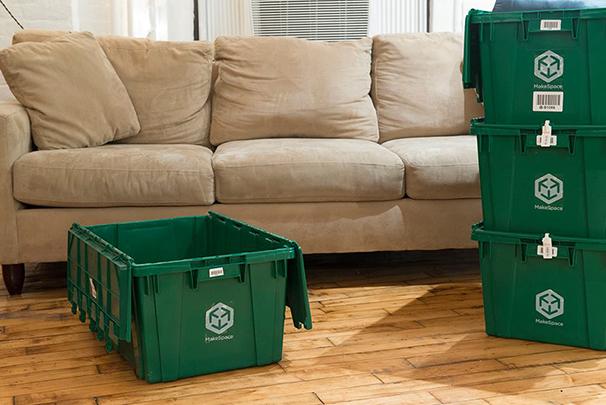 Given the small size of the average dorm room, the amount of items college students can accumulate is fairly shocking, which can become a problem when students have to clear out their dorm rooms for the summer. Storage options all across the city can help students who do not feel like struggling to take many boxes of belongings home only to bring them back three months later.
A huge part of finding the right storage space has to do with how much you need to bring home. For students who are mostly storing small belongings or folded clothes, services like Boxbee or MakeSpace are good options. Boxbee stores student belongings in sturdy plastic boxes with a flat fee of $27 for the entire summer and will pick up and deliver the boxes to your dorm or apartment, free of charge. MakeSpace offers NYU students a $25-storage bin for a three-month period, including pick up and delivery fees to and from your dorm. MakeSpace's delivery team will also help carry bins in and out of your dorm room, relieving you of the heavy lifting. The flat fee makes this company less expensive, and the pick up and delivery aspect helps relieve stress during finals.
With so many hassle-free options available, students should avoid some of the bigger-name storage companies that often have hidden fees and inconvenient storage locations. Some storage companies will advertise a low rate of $29 per month, but actually require at least a six-month commitment to receive this low rate. If you will be using the storage space for less than that time, the price can skyrocket. Often, you will also have to move your own belongings or use an expensive moving service. When choosing where to store your items over the summer, always research beforehand and be sure to read the fine print — you do not want to be surprised by an expensive bill when you come back in the fall.
There are a few simple guidelines that students should follow when it comes to deciding what to bring home and what to put in storage. Generally, the best question to ask yourself is if you will use it at least three times over the summer. If not, skip packing it and just put it in storage. You will want to store the really heavy winter items such as coats and snow boots as well. You should also store general dorm room items that you have readily available at home including mini-fridges, microwaves, kitchen supplies and dishes, towels and bedding. Wash fabrics before storing them, but make sure they are fully dry to prevent mildew.
Remember, college students all across the city will soon be looking for places to store their items this summer. Although the end of the semester still seems far away, storage space can fill up, so it is a good idea to start making plans now.
A version of this article appeared in the Monday, April 14 print edition. Bailey Evans is a staff writer. Email her at [email protected]