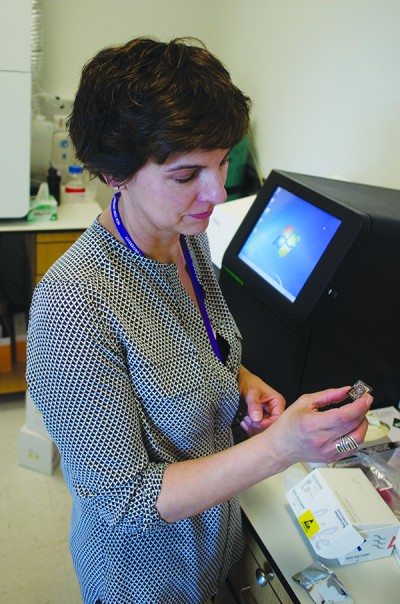 Ghedin, winner of a MacArthur Foundation "Genius" Fellowship, has joined NYU's biology department. Additionally, Ghedin will become a member of NYU's Global Institute of Public Health and the Center for Genomics and Systems Biology as a biomedical researcher.
The MacArthur Foundation Fellowship is awarded to individuals who are exceptional, creative and original in their fields. Fellows receive $625,000 quarterly over the course of five years. Ghedin's research focuses on studying human pathogens through a multidisciplinary approach.  Her research includes the implications and development of viruses such as influenza and HIV.  Prior to joining NYU, Ghedin taught at the University of Pittsburgh School of Medicine.
The university announced that Ghedin was joining NYU on April 8. Ghedin expressed enthusiasm about joining the community.
"NYU has always been one of these places that I admired but never really thought I would join," Ghedin said.
Biology professor Jane Carlton met Ghedin when they both worked at the National Institutes of Health. Carlton said Ghedin brings more than just her expertise to NYU.
"Professor Ghedin brings a positive and enthusiastic vibe to the NYU community," Carlton said. "Since she is a joint appointment between NYU Biology and NYU Global Institute of Public Health, she provides a bridge between the principles of biology and their application in public health, an important connection."
Biology professor Edo Kussell said his research interests are similar to Ghedin's, and he is excited to work with her in the future.
"Her work on viral genomics is a whole new direction in our department," Kussel said. "Thinking about viral evolution is exciting for me, since much of my work is on the theory of evolving populations."
Ghedin said she has had a smooth transition into the NYU community.
"In my home department and in the Global Institute of Public Health, people have been very warm and welcoming," Ghedin said.
In the future, Ghedin said she plans to continue her research on the genomics of infectious agents like parasitic worms and viruses, as well as characterizing how they interact with their hosts. But she said she most anticipates working with students.
"I am looking forward to getting to know better this next generation of scientists," Ghedin said.
A version of this article appeared in the Monday, April 14 print edition. Mariya Karcelova is a staff writer. Email her at [email protected].