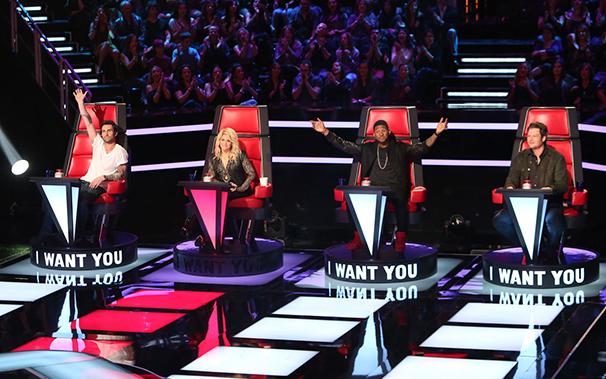 It was Andy Warhol who famously predicted that, in the future, everyone would have their "15 minutes of fame." With the advent of reality television, it is hard to deny that Warhol's statement was prophetic.
As much as it claims to be a catalyst for serious careers, reality television is often only able to provide the fleeting brand of celebrity Warhol described.
In the world of music, the most glaring example of this is "American Idol." Though it once attracted more viewers than any other show on television, "Idol's" ability to launch careers has proven to be limited.
Kelly Clarkson, the show's first winner, is the only contestant to have landed a number-one Billboard Hot 100 single post-"Idol." Carrie Underwood, who won in the fourth year, earned fame in the country music genre. Other "Idol" artists, such as Chris Daughtry, Jordin Sparks, Adam Lambert and Fantasia Barrino have seen success — high-scoring Hot 100 singles and topping niche charts — but they have not reached the heights of Clarkson.
Many "Idol" contestants have reached celebrity in areas other than music. Jennifer Hudson, thanks to her star turn in "Dreamgirls," won an Oscar and became an entertainment media darling. Barrino, though moderately successful in the music industry, had perhaps her greatest post-show visibility in her reality show, "Fantasia for Real." Similarly, season-seven finalist Danny Noriega currently appears on the reality show "RuPaul's Drag Race," competing as his drag persona Adore Delano.
But for every success story, there is a contestant whose celebrity has proven as short-lived as his respective "Idol" season. Winners such as Ruben Studdard and Kris Allen were easily forgotten, releasing albums that quickly disappeared from the radio. Not to mention the pool of over 150 top 12 runners-up who have, in most cases, faded into obscurity.
Television has featured shows like "Idol" in decades past — "Star Search," for instance, brought audience attention to Britney Spears, Drew Carey and Rosie O'Donnell in the 1980s. But since the 2000s, television has become saturated with "reality," and the few major success stories have come from "Idol."
Recent competitions, such as "The Voice" and "The Sing-Off," have failed to produce superstars. Only "Britain's Got Talent" has managed to create an "Idol"-sized splash with contestant Susan Boyle.
It is rare, but televised singing competitions can launch the career of an otherwise undiscovered talent. In most cases, however, these shows are typical of reality television — they spark celebrity with fleeting effect.
A version of this article appeared in the Thursday, April 10 print edition. Jake Folsom is music editor. Email him at [email protected]