Arts Issue: Modest projects recognized thanks to star backers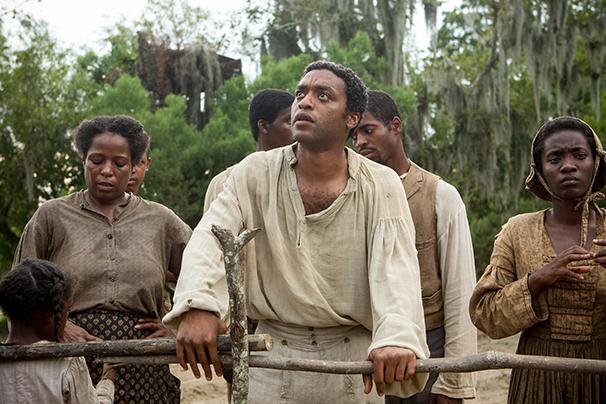 Today's independent film directors have difficulty speaking up because of their movies' limited commercial breadth. Over the past few years, famous actors have been publicly promoting films that would otherwise have gone unnoticed, or perhaps would not even have been made.
Such beneficial celebrity influence was demonstrated at this year's Academy Awards when Brad Pitt won his first Oscar. The Hollywood icon won in a surprising category — Pitt took home the trophy in the category of Best Picture for his producing work on "12 Years a Slave."
Here, a well-known actor who has been recognized for his performances in highly publicized projects, was not awarded for his acting. Rather, he was commended for his financial and promotional authority. Even though he did have a small acting role in the film, his work as a producer was what allowed "12 Years" to grab the attention of audiences on a national level.
On numerous occasions, the film's leading actor Chiwetel Ejiofor and director Steve McQueen have said that the project would not have been possible if Pitt's power and influence were not attached.
Another recent method to allow for the creation of independent motion pictures is the website Kickstarter, which provides a platform for public donations to fund smaller projects. The "Veronica Mars" film — starring Kristen Bell and other actors from the TV series of the same name — obtained unprecedentedly high audience funding from the website. Bell's name certainty accelerated the process of public-backed capital.
This type of celebrity generosity is not the only way stars can influence films. Primarily, celebrities use their status to bolster their own fame and wealth. Certain celebrities with exorbitantly high incomes funnel money into the movies in which they star — for Tom Cruise and Leonardo DiCaprio, for example, this strategy has become almost routine. Cruise, especially, fills this role — he has produced nearly every film he has appeared in since 1996.
Looking ahead, the role of the actor-producer will only grow in importance to the commercial success and recognition of films. Pitt's Oscar and general success in making "12 Years of Slave" are markers of the scope of celebrity influence, which in this case helped make an otherwise modest film into one of the most significant works of that year.
Daniel Rubin Lieberson is a contributing writer. Email him at [email protected]