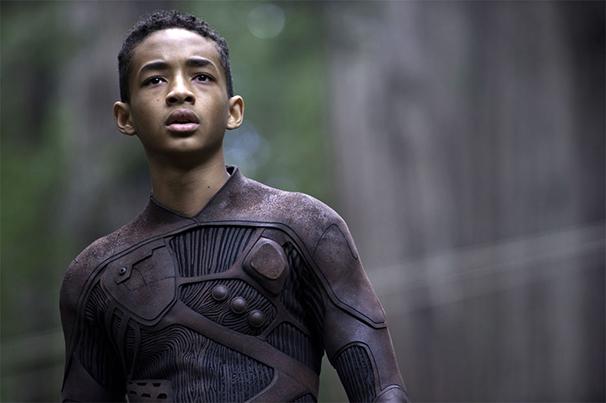 The fanfare that accompanies the birth of a child in Hollywood is a great indicator of the public's obsession with celebrities. For some reason, people completely lose their cool every time a female celebrity or celebrity couple announces a pregnancy. A media bloodbath ensues to determine who will get the first pictures of the newly minted infant on the cover of their magazine.
Much like royalty, children of celebrities are born with silver spoons in their mouths and cameras in their faces whether they like it or not. But what they choose to do with that attention and privilege, especially those born into the entertainment industry, can have mixed results.
There is a long history of famous actors whose children also get lured into show business, resulting in some great performer dynasties — the Barrymores, the Curtises, the Fondas — and even some director families such as the Cassaveteses and the Coppolas.
Having celebrity parents or grandparents can nurture youngsters' talents, but it also puts a fair amount of stress on them to be great at something that is supposedly in their blood, but may not be in their hearts or in the cards.
Today we see a bevy of upcoming stars whose last names and heritage seem to precede their work. This includes people like Jaden Smith, son of Will Smith, who is being forced on us in flops like "After Earth" and "The Karate Kid." There is also Lenny Kravitz's daughter Zoë Kravitz, who has been cast in a number of big budget blockbusters and independent films despite her generally disaffected public persona.
The list continues with the likes of Mamie and Grace Gummer, daughters of Meryl Streep, who are carving out careers for themselves on television and in independent films. Jack Quaid, son of Meg Ryan and Dennis Quaid, is an unknown star of the "Hunger Games." "Parks and Recreation" star Rashida Jones is the daughter of actress Peggy Lipton and Quincy Jones.
The Hollywood film industry is already an insider's game, but with the number of celebrity blood ties held by some of today's biggest stars, it is no wonder that struggling actors and entertainers find it so hard to break into the business. They have limited connections and are outsiders in more ways than one.
While many of these celebrity children are very talented, their success raises questions of access as opposed to real talent — would these people still be where they are thanks to hard work and acting capabilities, or are projects offered to them because of their genealogies? And if it's the latter, is their work still valid?
Since there is no concrete way to answer such questions, as media consumers the audience remains on the sidelines to watch the lives of the famous and fortunate, eagerly anticipating Blue Ivy Carter's inevitable debut film role.
A version of this article appeared in the Thursday, April 10 print edition. Ife Olujobi is film editor. Email her at [email protected]