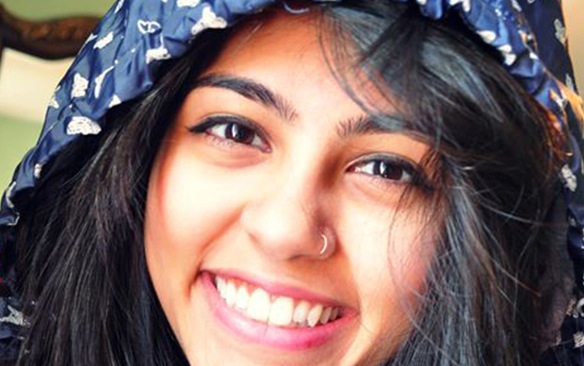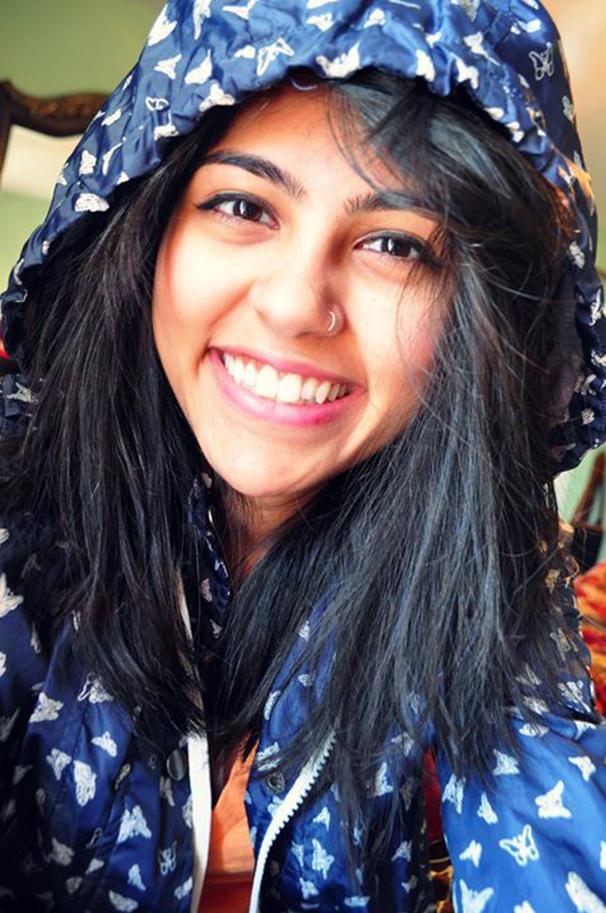 When CAS sophomore Moumita Basuroychowdhury bravely submitted her personal diary to the Oblongata Chapbook Contest, she did not expect anything to come of it. However, Basuroychowdhury's won first prize — a publishing deal.
Basuroychowdhury's first book, "Live Nude," was released on Amazon and Barnes & Noble on Feb. 28.
"Live Nude" is a 48-page book of poetry with a few short stories that draw from entries in Basuroychowdhury's diary.
The Oblongata Chapbook Contest is a national competition held by the Medulla Review Publishing. The contest was open to works of experimental poetry, fiction and nonfiction. Basuroychowdhury's competitors included many experienced and published poets and authors.
"Live Nude" was created during Basuroychowdhury's Impossible Writing class in fall 2012.
"I was supposed to send in an assignment but I accidentally sent in my diary," she said. "A classmate complimented it. Most of what is published now was submitted to the contest."
Basuroychowdhury started writing at the beginning of high school and said she knew she would be a writer from a young age.
"I was aiming to write a book farther down the line," she said. "I didn't think I would have a published book of poetry because I didn't think I was a poet."
Basuroychowdhury, who is currently studying at NYUDC, describes her style as surrealist. She cites poets Sylvia Plath and Charles Bukowski as inspirations for her work.
"These influences really shape my writing," said Basuroychowdhury.
Seth Borenstein, a professor of journalism at NYUDC and Basuroychowdhury's current teacher, is very impressed with his student's poetry.
"[Her poetry] is vivid and vibrant, it uses verbs strongly, and doesn't rely on adjectives and adverbs," Borenstein said. "If you've read her poetry, you're not surprised that she won."
Borenstein was also surprised to find out that Basuroychowdhury was a poet, especially as an economics major.
"She does not fit the stereotype of a poet," he said. "She is a little shy, and in the world of economics, we don't expect strong and vivid writers."
CAS junior Omid Golmohammadi is familiar with Basuroychowdhury's poetry. He said that "Mowgli" is one of his favorite poems from the book. "Mowgli" is a poem about a little girl in which the narrator's strong personality shines through.
"I see her fierce stubbornness, her immense curiosity and her independence," Golmohammadi said.
Another of Golmohammadi's favorites from the book is the short story "Clock Tower."
"It was just such an amazing piece of social commentary told from the point of view of a clock tower," Golmohammadi said. "By the end of it, I was actually sad and I felt for a clock tower. And that is what good writing is supposed to be like."
Basuroychowdhury keeps 10 different journals and avidly posts her work on Tumblr. She said she plans to submit her work to more contests and is interested in trying slam poetry. She advises aspiring poets to carry around a journal and to never be afraid to have someone else read what they have written.
"Chances are, it's good," Basuroychowdhury said.
(Disclaimer: Moumita Basuroychowdhury has been a contributing writer for WSN.)
A version of this article appeared in the Thursday, April 3 print edition. Madeleine Ball is a contributing writer. Email her at [email protected]