Grants aid communities in need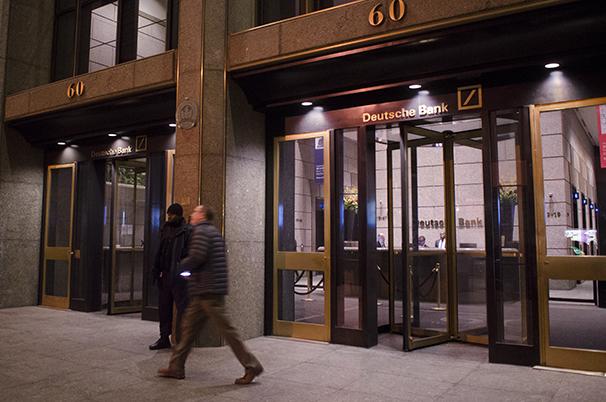 Deutsche Bank Americas Foundation revealed its plans to distribute $1.5 million in grants over the next three years to five neighborhoods that have a high population of Mexican-American students on March 26.
The project, a part of the Anchoring Achievement in Mexican Communities Initiative, was created based on research from a Community Service Society report that highlighted some of the problems facing Mexican-Americans in New York City.
The report says that while more Mexicans are moving to New York, the group is still economically stalled.
"The dominant themes that emerge from our analysis of data on Mexicans in New York City are that they are a growing population that is increasingly born in the United States, and — as a result of several contributing factors — are more likely to fall into poverty than other groups," the report said.
The report also addressed ongoing issues with education facing native and foreign-born Mexicans, with the latter particularly falling behind academically.
"Mexican young people born outside the United States have low rates of school enrollment, likely because many have come here specifically seeking work," the report said. "Mexican youth who do enroll in New York City public schools fare much worse than other foreign-born youth."
As a response to these results, the foundation will distribute grants to five neighborhoods — Jackson Heights, Elmhurst, East Harlem, Port Richmond and Bushwick — chosen by a competitive application process. Community organizations will work in partnership with schools, libraries, nonprofits and other community institutions to create centers for educational services.
In an interview with Bloomberg Businessweek, NYU urban policy professor Mitchell Moss commented on the importance of the initiative.
"The well-being of this new immigrant population depends on their building ties with the city's educational and community-based institutions," Moss said.
These efforts are expected to reach more than 3,500 youths and offer opportunities to engage students and parents in the educational process.
The grants are expected to create a new high school to offset academic and economic demands. Additionally, the money will be used to connect families with early childhood education programs and support services. The programs will also help promote literacy and improve home-school connections and parental leadership. Money from the grants may go toward educational and employment resources for out-of-school youths and their families.
CAS freshman Krissian Martinez said while the Deutsche Bank Americas Foundation is doing great work, there is still more to be done to truly help Mexican-Americans living in the United States.
"We need to focus on making sure that every student, regardless of legal status, should be allowed to continue their education if they desire to do so," Martinez said. "I think this program is on the right track by wanting to help Mexicans and Mexican-Americans."
A version of this article appeared in the Wednesday, April 2 print edition. Valentina Duque Bojanini is a deputy news editor. Email her at [email protected]