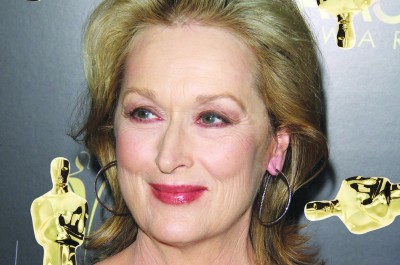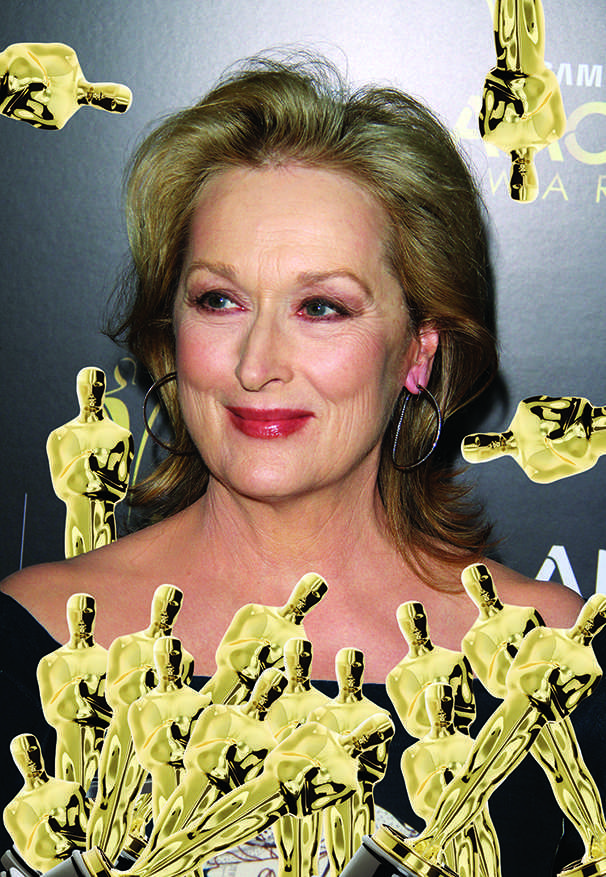 At a press conference on Sunday, famed actress Meryl Streep announced she would retire from acting after she wraps up production on her current project, "Suffragette."
Having run the gamut of roles, starring in films from "Sophie's Choice" to "The Devil Wears Prada," the iconic 64-year-old star is taking yet another opportunity to render the world speechless.
Shocked reporters submitted questions about this seemingly sudden decision, and Streep simply stated that she had little else to gain from participating in the industry.
"I've already won all of the awards," Streep said. "I think I'm good."
Having been nominated for 18 Academy Awards and 23 Golden Globes, Streep is leaps and bounds ahead of her peers in the entertainment business. She won her first Oscar in 1979 and has been a fixture at all Hollywood awards ceremonies since then. Streep's presence at these events has become a given, even as the other faces around her keep rotating.
"It's probably time to give someone else a chance to win," Streep said. "It doesn't seem fair to keep this trend going. There must be some other talented actors around."
Though it will be odd to not see Streep on the Chinese Theater's red carpet, the star is not retreating from the public eye altogether. Instead, she is seriously considering a career in politics.
Perhaps her role as Margaret Thatcher in "The Iron Lady" gave her a taste for posturing and giving speeches, not that she lacks experience in either field. Alternatively, this career change may be related to Streep's close friendship with Hillary Clinton — the two were spotted snapping yet another selfie backstage at Sunday's event.
It is only a matter of time before Streep-Clinton bumper stickers start to surface, though it is hard to tell which leading lady will take a secondary place on the ticket.
Filmgoers can look forward to the endorsement videos for Streep's campaign, which will surely include a whole constellation of Hollywood stars.
A version of this article appeared in the Tuesday, April 1 print edition. Eeyore is a donkey who doesn't have much of a tail, but he's kind of attached to it. Email him at [email protected]