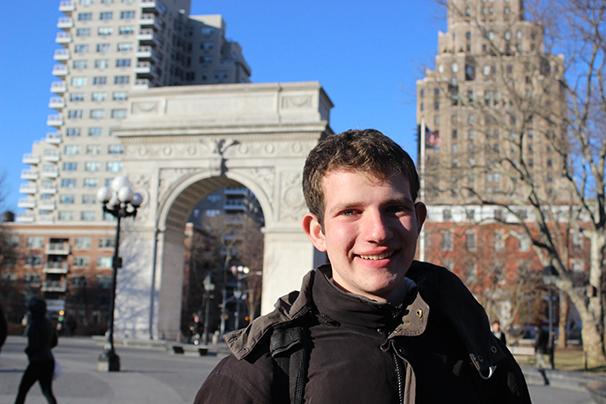 Over spring break, Dennis Keselman helped further the steps of the building of a hospital. Fanny He helped reinforce the value of education to children in low-income communities.
Keselman and He, both CAS juniors, participated with other NYU students on Alternative Break trips.
Through the Alternative Breaks Program, students have the opportunity to give back to those in need. These organized trips, which run during both winter and spring breaks, offer groups of students the chance to see impoverished communities and volunteer to help better the lives of the countries' inhabitants
The locations of this spring's alternative breaks trips included Los Angeles, Milwaukee, New Orleans and Hillsboro, W. Va., as well as Guatemala and the Dominican Republic.
Keselman and his alternative breaks group went to Hillsboro to work with Patch Adams' Gesundheit! Institute and help create the first holistic health center and hospital in the rural community. The students worked together to plan outreach and marketing strategies that would ultimately contribute to the construction of the hospital
"Throughout the week, we might've not been directly building a hospital at Gesundheit!, but we were still living Patch's dream," Keselman said. "Patch Adams is all about the idea that life is full of joy, and a life without joy is worse than a life full of sickness."
The students said the trip was an incredibly powerful experience. To document the daily activities of their trip and reflections on their work, the students kept a blog throughout the week. In his blog post, Keselman described a feeling of happiness and passion brought about by his time working in Hillsboro.
Further south, He's group volunteered with the Head Start program in New Orleans. The students worked with preschoolers from low-income families while also learning about the economic damage Hurricane Katrina wreaked on the community. Years later, many are still struggling after the hurricane and preschoolers face the challenges that come with constant displacement and economic loss.
He said the experience was extremely opening.
"I learned a lot about the culture [of the community]," He said. "I think education was the biggest thing I got out of the trip, learning about everything there and learning about myself and others through reflection."
Kate Marin is a staff writer. Email her at [email protected]