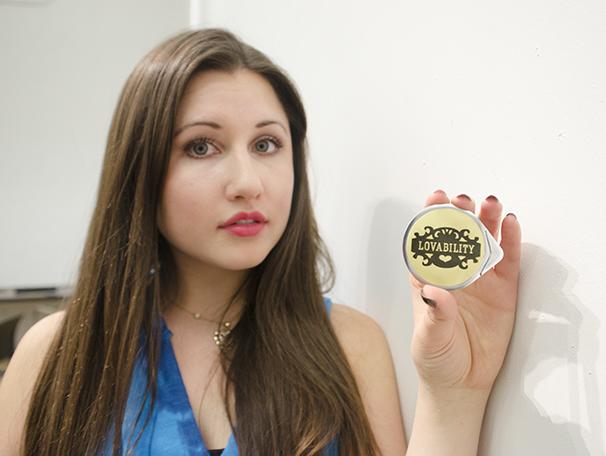 Gallatin alumna Tiffany Gaines created a petition on March 21 against JPMorgan Chase because the bank refused to process the incoming credit card transactions from customers of Lovability Inc., Gaines' female-friendly condom company. Chase rejected these transactions because of the adult nature of condoms.
Gaines said the goal of the petition is to end Chase's negative classification of condoms and push the company to process the condom transactions.
"Defining condoms this way sends a harmful cultural message to men and women everywhere," Gaines said. "Condoms need to be taken out of this category so that people, young and old, feel entitled to use them."
Gaines said Chase's rejection has negatively affected the goals of Lovability.
"Lovability's mission is to empower women to feel confident and positive about taking control of protecting their sexual health," Gaines said. "To achieve optimal social impact and continue providing products to support this mission, we have been forced to use a less efficient and more expensive processing service due to this issue with Chase Bank."
Stern freshman Jessica Guo said she supports Lovability's petition.
"I think it's wrong of them to refuse to process the payments," Guo said. "We should be offering women ways to take charge of their sexual health."
Gaines said Chase Bank is not the only organization that considers condoms harmful to their reputation. For example, several sorority girls applied to sell Lovability condoms at their college campuses but were cautioned against it.
"When they informed National Chapter Representatives of their interest in using Lovability to raise money for their philanthropy, the Chapter Headquarters advised against it because they felt like it would damage their reputation," Gaines said. "It's ironic because 1/4 young women suffer from an STD, and raising money for an issue so close to home is so relevant and beneficial."
Stern freshman Shianne Smalling said Chase is missing a chance to show that the company is socially aware.
"I don't understand why they wouldn't want to support something that is such a positive thing for not only women but also society as it could potentially help reduce the unplanned pregnancy rate that continues to be an issue today," Smalling said.
"Large corporations, start-ups, brands, non-profits and individuals should work together to empower more people to take responsibility for their sexual health," Gaines said.
Stern freshman Aayush Gupta said Chase's decision is unfortunate, but not unforgivable.
"It is not a decision I would deem despicable simply because brand association, especially today, is a very sensitive matter," Gupta said. "What a company does for business and who it does this with matters for its underlying purpose. I think viewing the provision of their services to Lovability as a "reputational risk" is simply vigilant business analysis."
Gupta said the controversy helped bring light to a situation he would not have known about before.
"Frankly, I feel Chase's decision and the consequent, widespread debate shows that Tiffany's product and the larger message it bears is needed," Gupta said. "I, for instance, would not have known or supported the disassociation of condoms as 'adult-oriented products' had it not been for this case."
A version of this article appeared in the Tuesday March 25 print edition.  Additional reporting by Valentina Duque Bojanini. Ann Schmidt is a news editor. Email  them at [email protected].